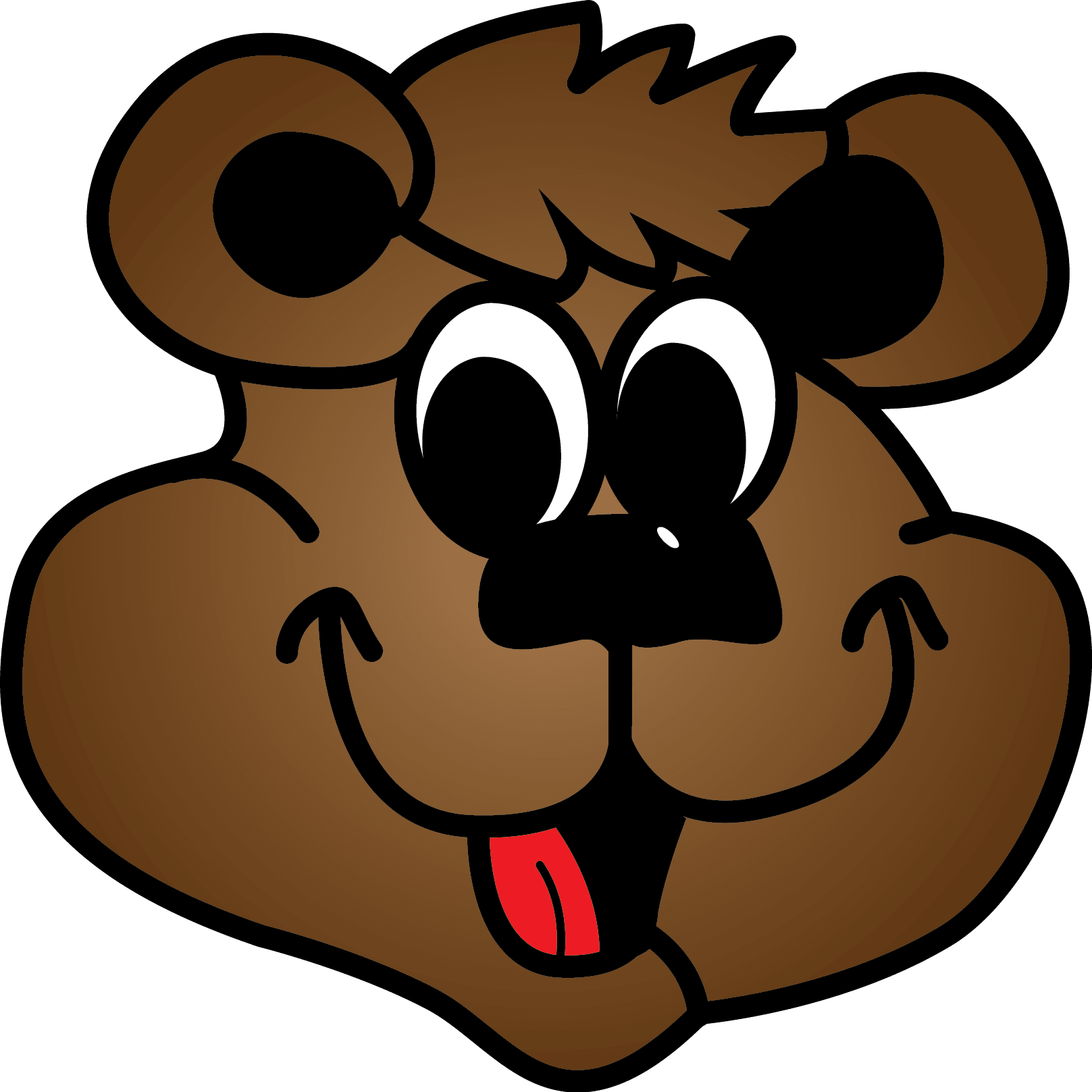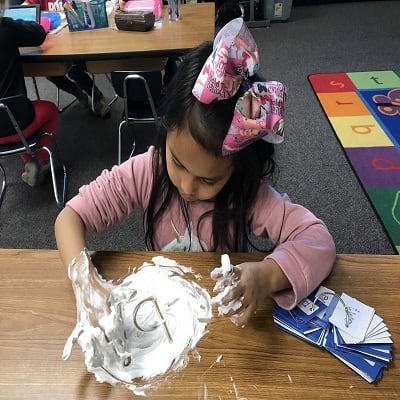 Message from the Principal
Mike Pinto
Hands Dirty Learning
We are in the final months of the school year and we need your help. It is time that we all get our hands dirty, along with our students, to meet milestones and goals. Thank you for amazing attendance and participation at Student-Led Conferences in February. You helped, by your attendance and involvement place value on your child's learning and growth. You also saw where your child is with his/her learning and where he/she needs to go next with learning. The spirng months are hard because the weather turns nicer and we want to do all sorts of things aside from what school is asking. It is also the testing season as we take the IREAD3 in third grade in March and ILEARN for grades 3-5 in April. Just like any good project that involves effort and dirty hands, our work at school requires the same. Thank you for your continued support of your child's educational journey and for the support you continue to offer the Cole Staff.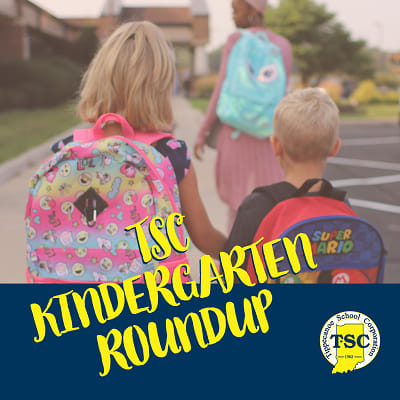 The Tippecanoe School Corporation will host Kindergarten Roundup for the 2020-2021 school year Wednesday, April 8, 2020, at all 11 of its elementary schools. Parents/Guardians enrolling an incoming kindergarten student must contact the school before roundup to acquire a username and password for online registration. Also before roundup, parents/guardians are asked to gather all information needed for the child's emergency contact list, as this information will be needed for online registration which will occur in July. Families must also provide the child's immunization record, proof of residency and legal birth certificate (not the certificate presented by the hospital) or passport during roundup. Please contact the school if you have any questions or concerns. Children must be five years of age on or before August 1, 2020 to be eligible for enrollment in kindergarten. If you have a child who will be entering kindergarten at Cole next year, please call Cole at 523-2141 and ask for Lisa or Dawn. We will also be scheduling a time for you to bring your child on April 16.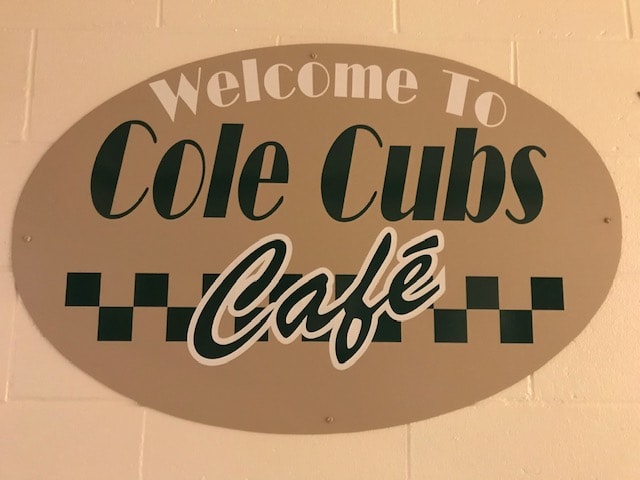 We are always excited for guests to come eat lunch with our students. Simply call the school and let us know you are coming and what you would like to order. Please bring cash for your lunch because we can no longer charge your child's accunt.
Adult Meal Prices
Adult breakfast 1.50
Adult lunch 2.70
If you bring a lunch for yourself or your child, please do not bring fast food and soft drinks as these are not allowed for normal lunch. We are implementing a new policy starting this semester. We are asking that no parents attend recess with their child. This policy is put in place as a supervision and a safety precaution for our students and staff. Thank you for your cooperation moving forward.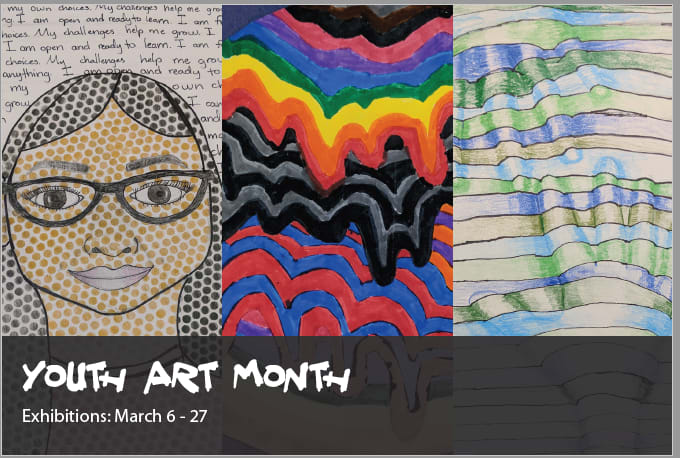 Charlotte Kennady, Kendall Marshall, Bryce Alexander,
Jasper, Rowan Eaton, Layla Bredar, Braden Tackett, Braden LaFon, Hannah Lee, and Jerica Dennis
Youth Art Month
Congratulations to Mrs. Cullen and these students who will have their art displayed at the Tippecanoe Arts Federation Building in Lafayette March 6-27. Stop by and see it if you are nearby.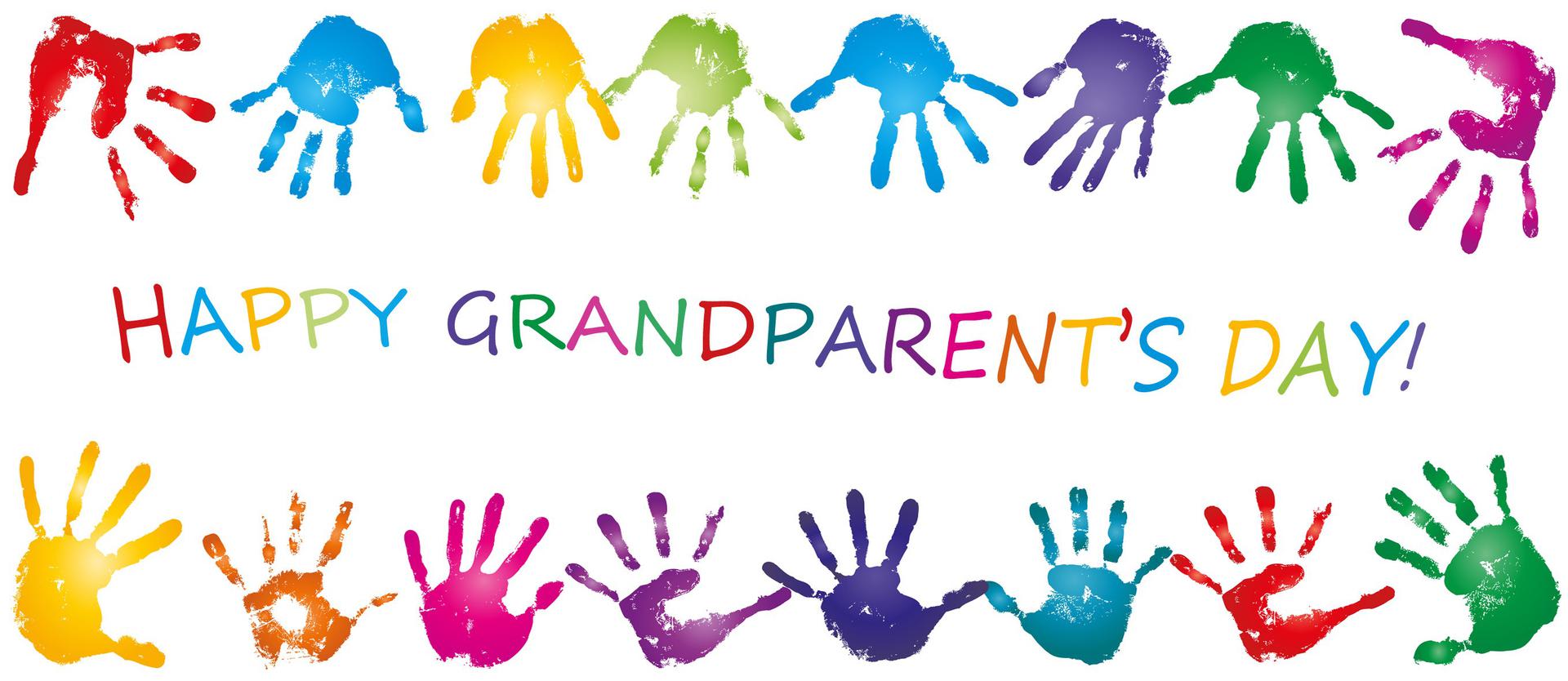 Grandparents Day: April 10
Grandparents Day is scheduled for Friday, April 10 from 9:30-12:00. We have a lot of exciting events planned for this totally revamped PTO event.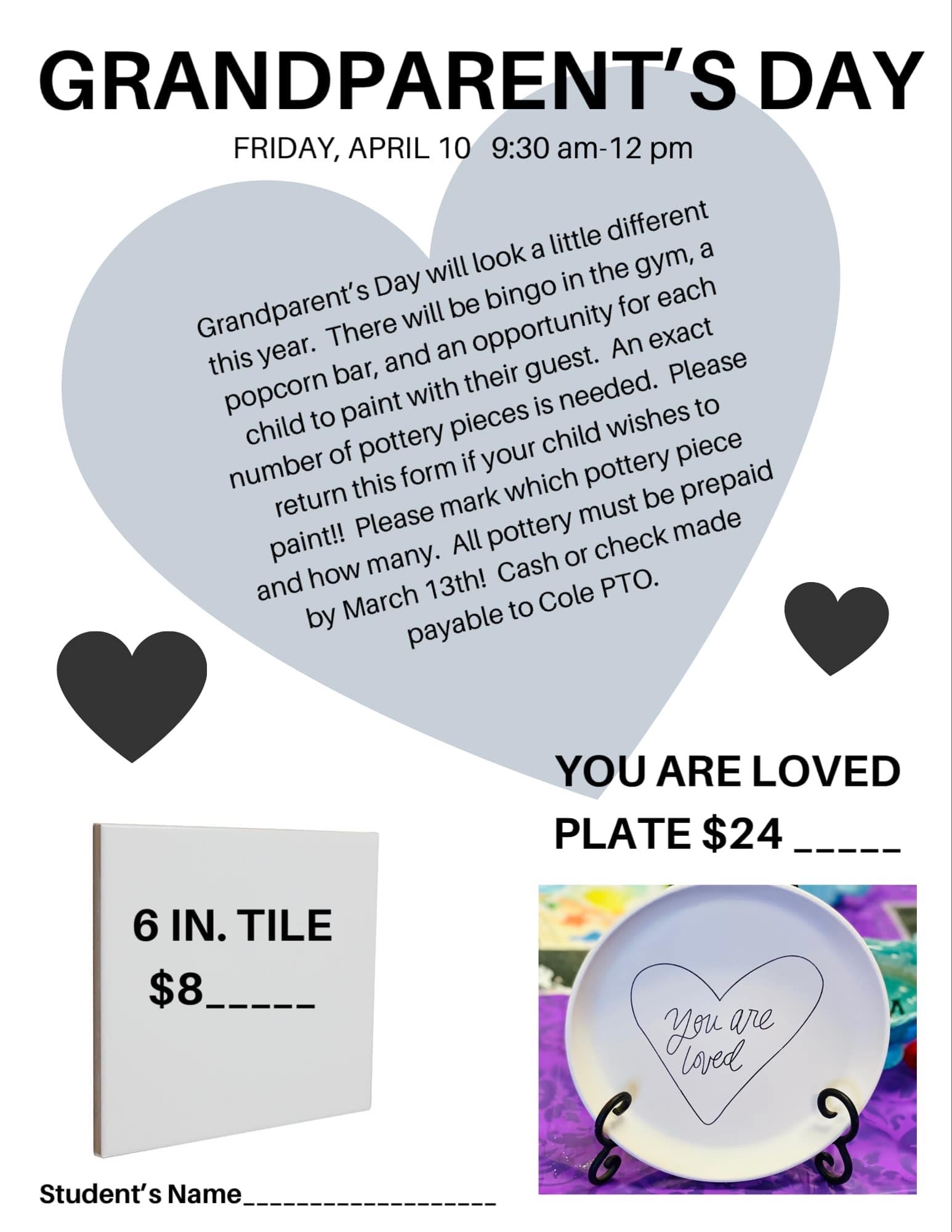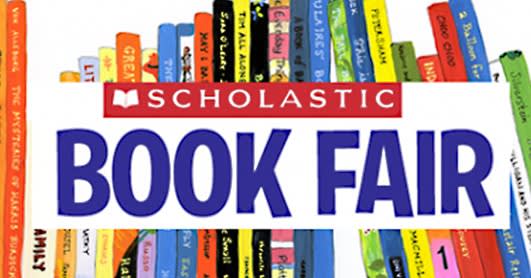 Book Fair is Coming
The Scholastic Book Fair will be open on Wednesday, March 11 and Thursday, March 12. It will be open for student shopping during Breakfast with a Buddy and during the day on March 11. The book fair will be open for student shopping during Breakfast with a Buddy and until 10 a.m. on March 12.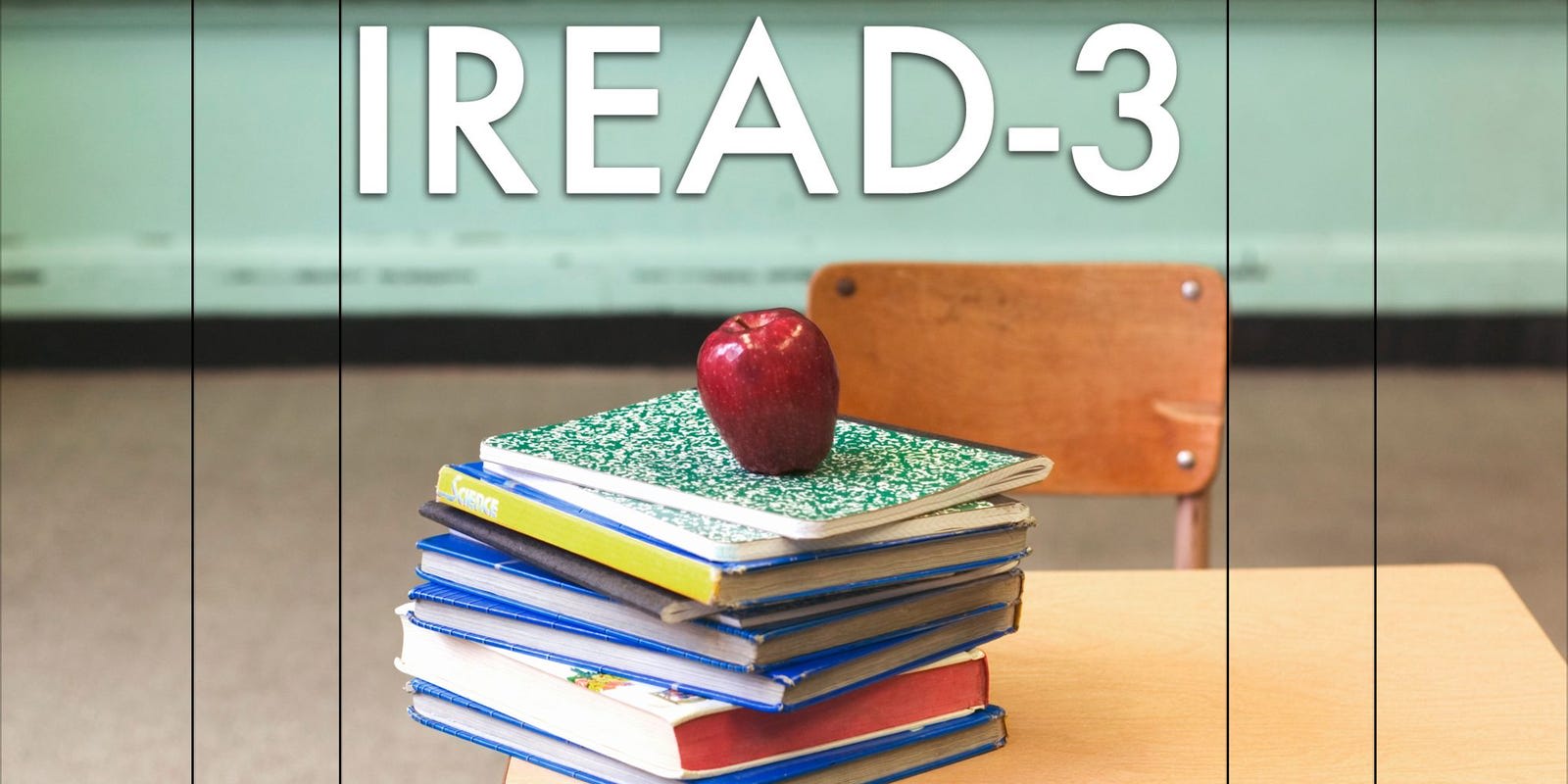 IREAD3
The third graders will be taking the IREAD3 test on either Monday, March 18 or Tuesday, March 19. This test is required by all third graders. Please help us complete this test by having your child in attendance on those days.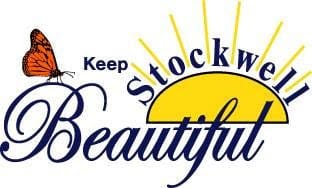 Recycle In Stockwell
Did you know there is a recylcing bin located by the grain elevators in Stockwell? This recycling bin is provided by Tippecanoe County and maintained by Keep Stockwell Beautiful.
The bins are emptied Monday, Wednesday, Friday, and Saturday mornings, usually around 10:00 a.m. Afternoons on those days are usually the best times to recycle. Try to avoid bringing recyclables on Tuesday and Thursdays as the bins are often full.
What do you do if the bins are full? Please wait until the next day to recycle. Please do not leave bags or recyclables outside the recycling bin as dogs often open bags and the wind scatters the recyclables like trash all over town. Also, please empty all recyclables from bags. Any recycling found in bags simply get taken from the conveyer and sent to the landfill because the machine cannot sort from a filled bag.
If you see a mess, please contact the Tippecanoe County Commissioners office at 765-423-9215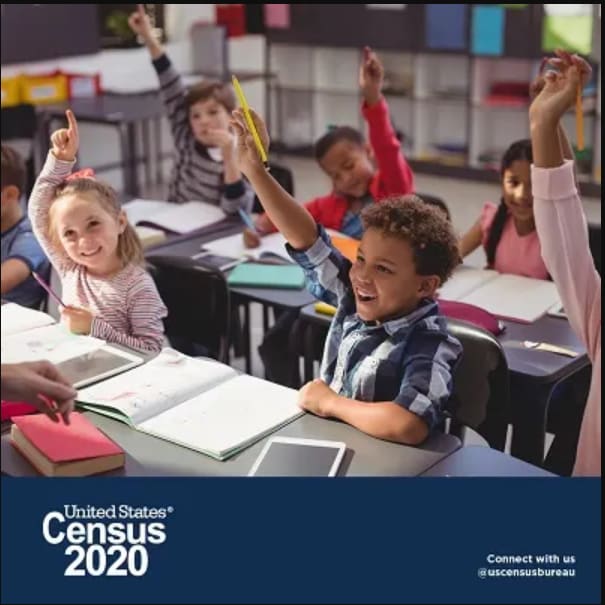 The 2020 Census counts for TSC
The 2010 Census missed more than 10 percent of all children under age five in the United States. Efforts are underway in our community to make sure every child gets counted this year because the population count impacts funding for our schools.
In March, the U.S. Census Bureau will mail postcards reminding everyone to fill out the questionnaire. The data gathered determines how many representatives states are given in the U.S. House of Representatives and how federal funds are distributed.
The TSC receives more than $2 million a year in federal funding to support the hiring of additional classroom aides, EL (English Language) learning materials, school resource officers and community outreach activities.
"We are one of the fastest growing school districts in the state, so it is important to get everyone counted," says TSC Superintendent Dr. Scott Hanback. "The federal Title grant programs provide much needed resources to help address needs at schools with a higher percentage of students from low income families. This helps ensure that all students are prepared to meet challenging state academic standards."
Other funding supports instructional coaches, professional development for teachers, social and emotional learning initiatives and advanced classes in the arts and foreign languages.
"Failure to get an accurate count of children will result in a loss of funding for our schools," says Hanback. "Please fill out the form. Your participation matters."
By April 1 households will receive an invitation to participate in the 2020 Census online, by mail or by phone. The form is available in 13 different languages. The Census Bureau is required by law to protect any personal information and keep it confidential.
For more information go to census.indiana.edu.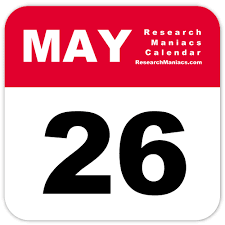 School will now be in session on Tuesday, May 26 because of the cancellation which occurred on Febuary 26, 2020.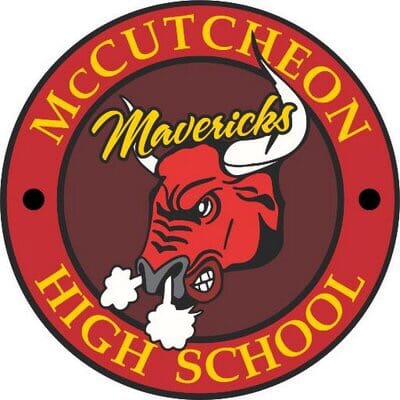 Lauramie Township Parks Trust Scholarship
Do you know a high school senior at McCutcheon who lives in Lauramie Township, attended Cole, and has a GPA of 2.5 or higher? If so, that individual should speak with the McCutcheon High School Guidance Office to seek paperwork for the John and Ruby Parks Lauramie Township Life Skills Scholarship. This one-time $2000 scholarship will be awarded to two McCutcheon Seniors in May. Please spread the word. A link to the scholarship is listed below.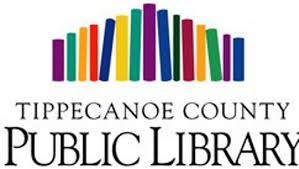 Southside Tippecanoe County Public Library Opening
The Tippecanoe County Public Library is planning a grand opening for the new Wea Prairie Branch on Sunday, April 19 from1:30-4:00 p.m. from "National Library Week."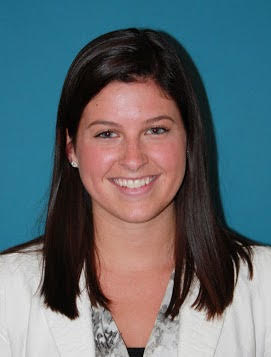 Counselor Update
From Cole Elementary Counselor, Heather Burton
Please see the Counselor Update from Mrs. Burton's Website by clicking the button below.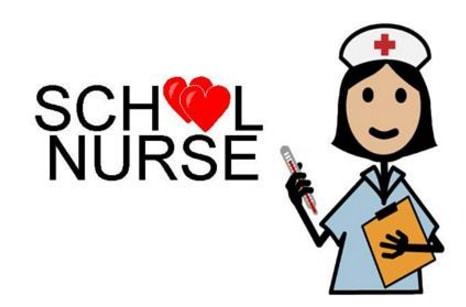 As you know, the coronavirus (COVID-19) is getting a lot of attention in the news. We are committed to the health and safety of our students and staff, and wanted to let you know that the Tippecanoe School Corporation is closely monitoring this situation, in partnership with the Tippecanoe County Health Department and Indiana Department of Health. We are also taking extra measures with cleaning and disinfecting procedures in our schools.
There are no suspected or confirmed cases of COVID-19 in our schools. If we did have a case, we would notify staff, students and parents from the involved school(s) and follow the recommendations of local, state and federal authorities. In the unlikely event of mass school closing, TSC would utilize parent email and/or the Canvas platform to communicate with students.
School nurses are carefully watching the health symptoms of students and staff members, especially those who exhibit symptoms associated with viruses. We are encouraging frequent soap and water hand-washing among students and staff, as it's one of the most important steps we can take to avoid getting sick.
The Centers for Disease Control and Prevention (CDC) recommends the following preventive measures:
Wash hands frequently with soap and water for 20 seconds. If soap and water are not available, use an alcohol-based hand sanitizer.

Cover coughs and sneezes with tissues or by coughing into the inside of the elbow. Throw used tissues away in the trash. Avoid touching your eyes, nose or mouth with unwashed hands.

Stay away from people who are sick or not feeling well and avoid close contact with others through hugging, kissing or shaking hands.
Disinfect frequently touched surfaces and objects such as toys and doorknobs.

Any student with a fever should remain at home until they are fever free for 24 hours.

Seek assistance from a health professional if you see or experience symptoms that cause concern.
For more information on COVID-19 visit the CDC website and the Indiana State Department of Health.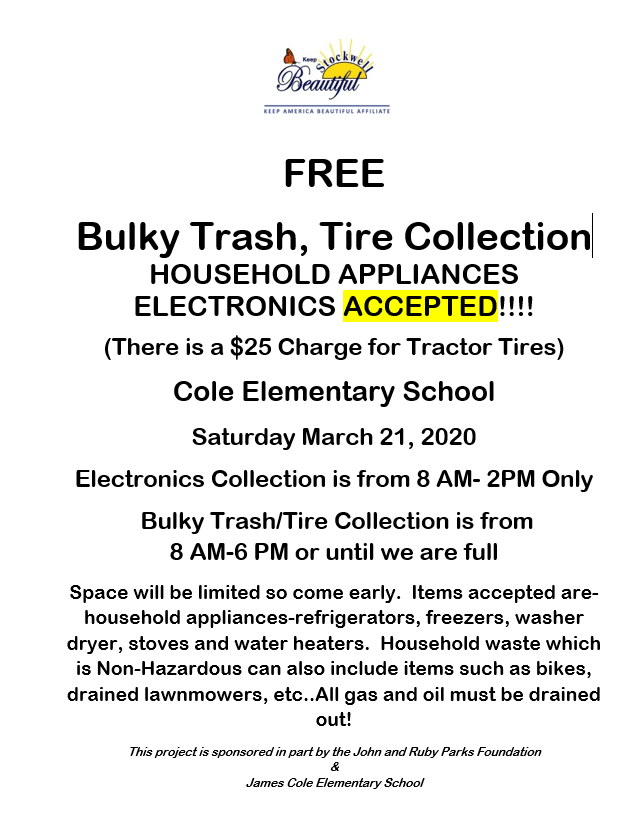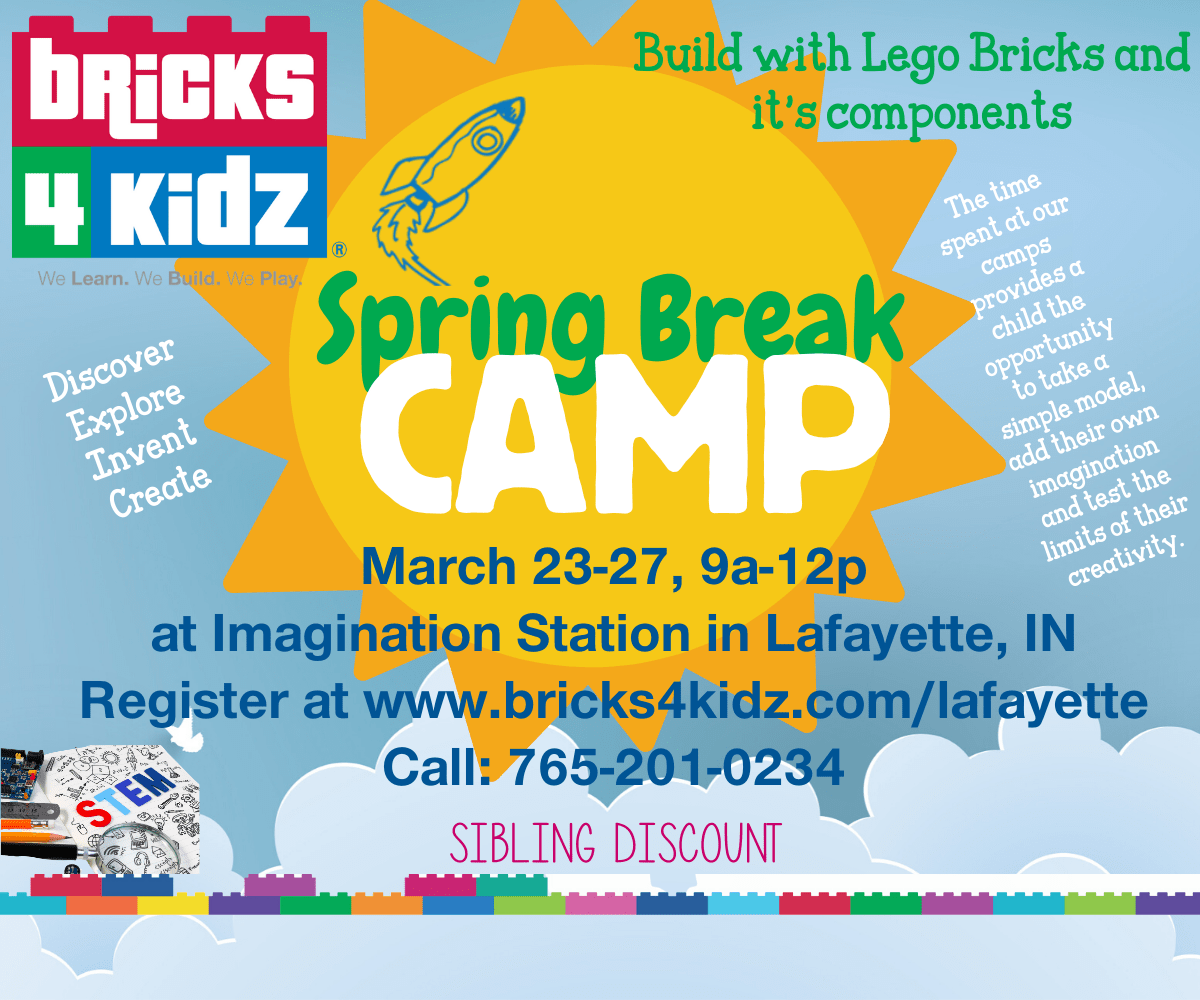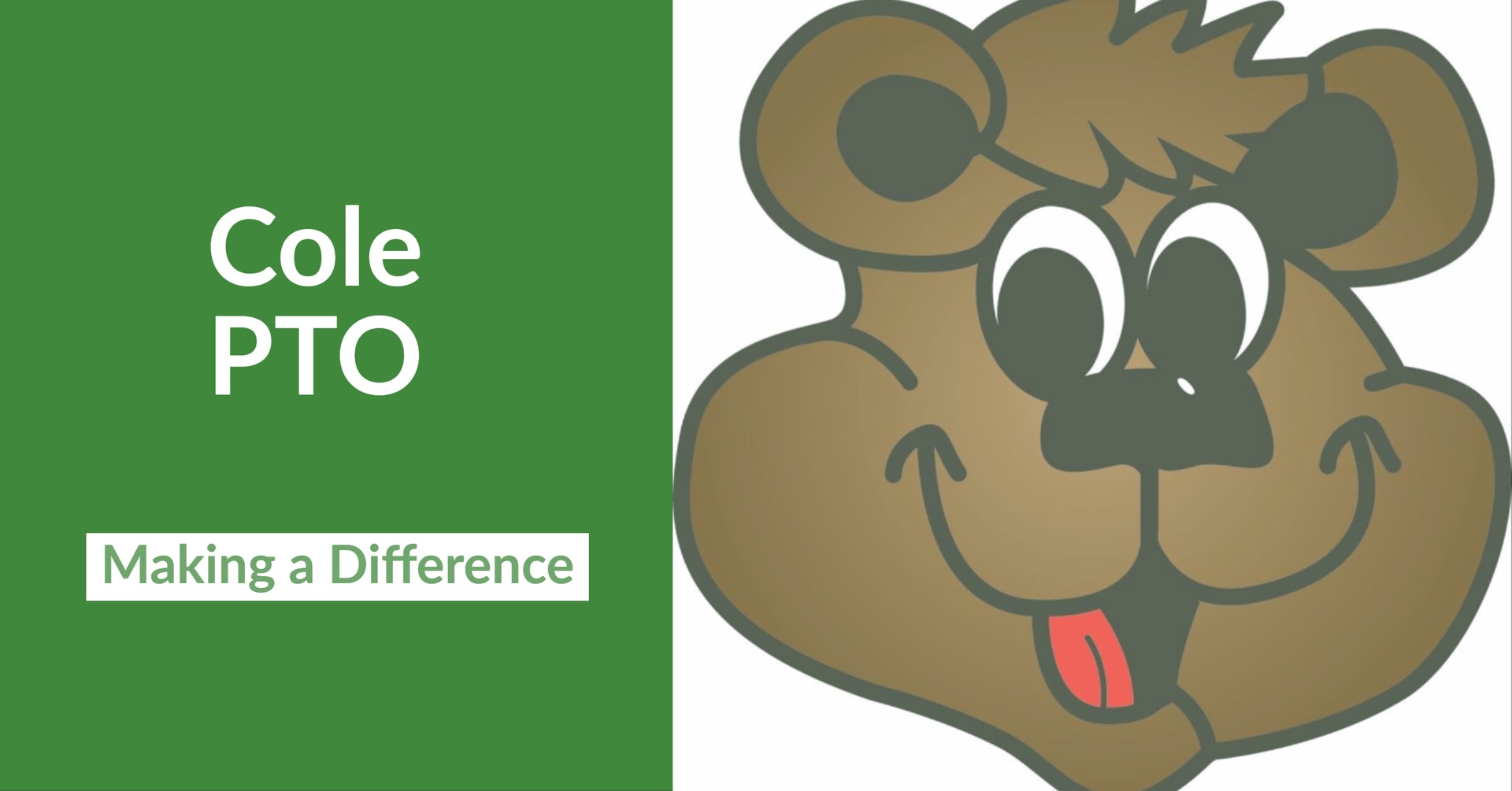 PTO News
Facebook group: Facebook.com/jamescolepto
Congratulations to the newly elected Cole PTO Officers for 2020-2021
President: Jackie Jansing
Vice-President: Wendy Benner
Secretary: Megan Gordon
Treasurer: Rachael Vaughan
Cole PTO Meetings for the year include:
April 7 at 3:45 - Kelley Library
Childcare in the gym is provided for each PTO Meeting
Upcoming PTO Events of Note:
Spring Book Fair: March 11-12
Breakfast with a Buddy: March 11-12 (8:15-8:45)
Grandparents Day: April 10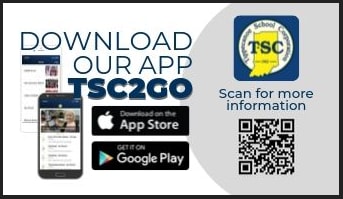 TSC2Go App
The Tippecanoe School Corporation is excited to announce the launch of its new mobile app, TSC2Go. Available in both the Apple App Store and Google Play Store, TSC2Go will enable us to communicate more efficiently while providing a convenient option for patrons to stay informed of activities happening throughout the TSC. App users will be able to access school/corporation news posts, calendars, the staff directory, and shortcuts to popular links. Users will also have the ability to receive push notifications, thus providing schools and the corporation with a new enhanced option for communicating critical information with patrons.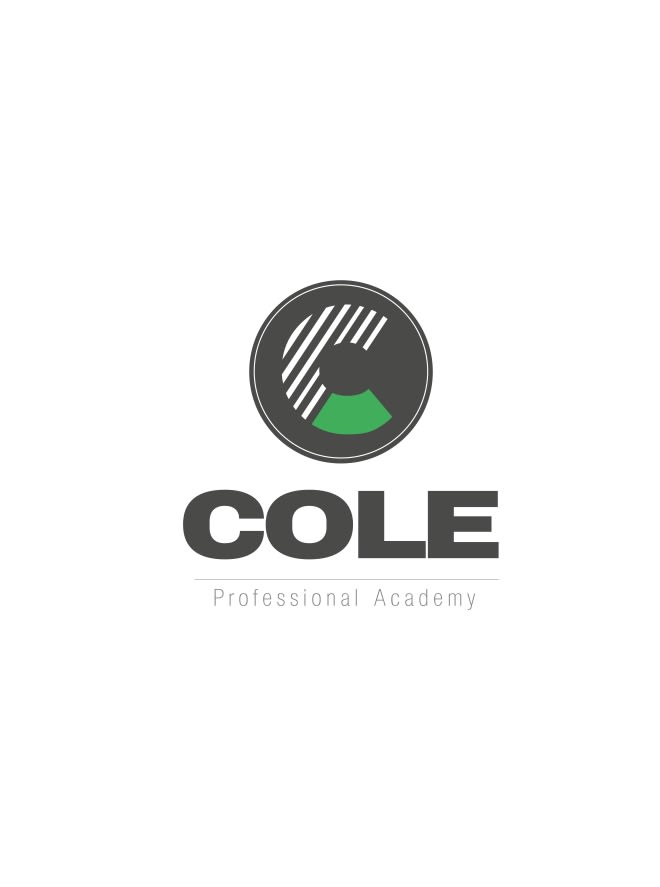 Cole Professional Academy
We are reaching the end of our Cole Professional Academy journey with fifth graders. We will be having our Evening of Celebration in the evening of April 2. Students who have and have not met the qualifications to become a Cole Professional will be notified. A bus will be offered once again from Clarks Hill and Stockwell to Duncan Hall on April 2. The schedule for the buses:
Buses Leave:
Clarks Hill 5:00 p.m.
Stockwell 5:15 p.m.
Duncan Hall: 8:00 p.m.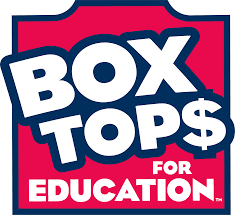 Box Tops Information
Help the Cole PTO with box tops by downloading the Box Tops App and scanning your receipts. Each qualified item results in 10 cents for the PTO. Instructions are linked below.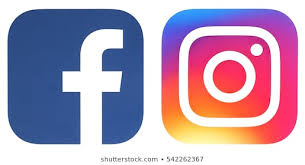 Cole on Social Media
There are many ways to follow classroom and school events and happenings on social media. Please follow along and enjoy the great experiences offered at Cole
Facebook:James Cole Elementary - Official School Page
Cole Elementary PTO - Official PTO Page
Instagram: JamesColeElementary - Officlal School Feed
Mrs_Earley_Kinder - Mrs. Earley - Kindergarten
mrsrockroom6 - Mrs. Rock - Kindergarten
mrssheetskinderstars - Mrs. Sheets - Kindergarten
MrsCurtisRoom8 - Mrs. Curtis, Grade 1
MrsGardnerRoom9 - Mrs. Gardner, Grade 1
Welcometostudio.h - Miss Holden, Grade 2
MrsDeFreese - Mrs. DeFreese, Grade 3
MrsFerger - Mrs. Ferger, Grade 4
MrsBredar - Mrs. Bredar, Grade 4
CubsCounselor - Mrs. Burton, Counselor
Twitter: @CubsCounselor - Mrs. Burton, Counselor
@MrsBredar - Mrs. Bredar, Grade 4
@ColePrincipal - Mike Pinto, Principal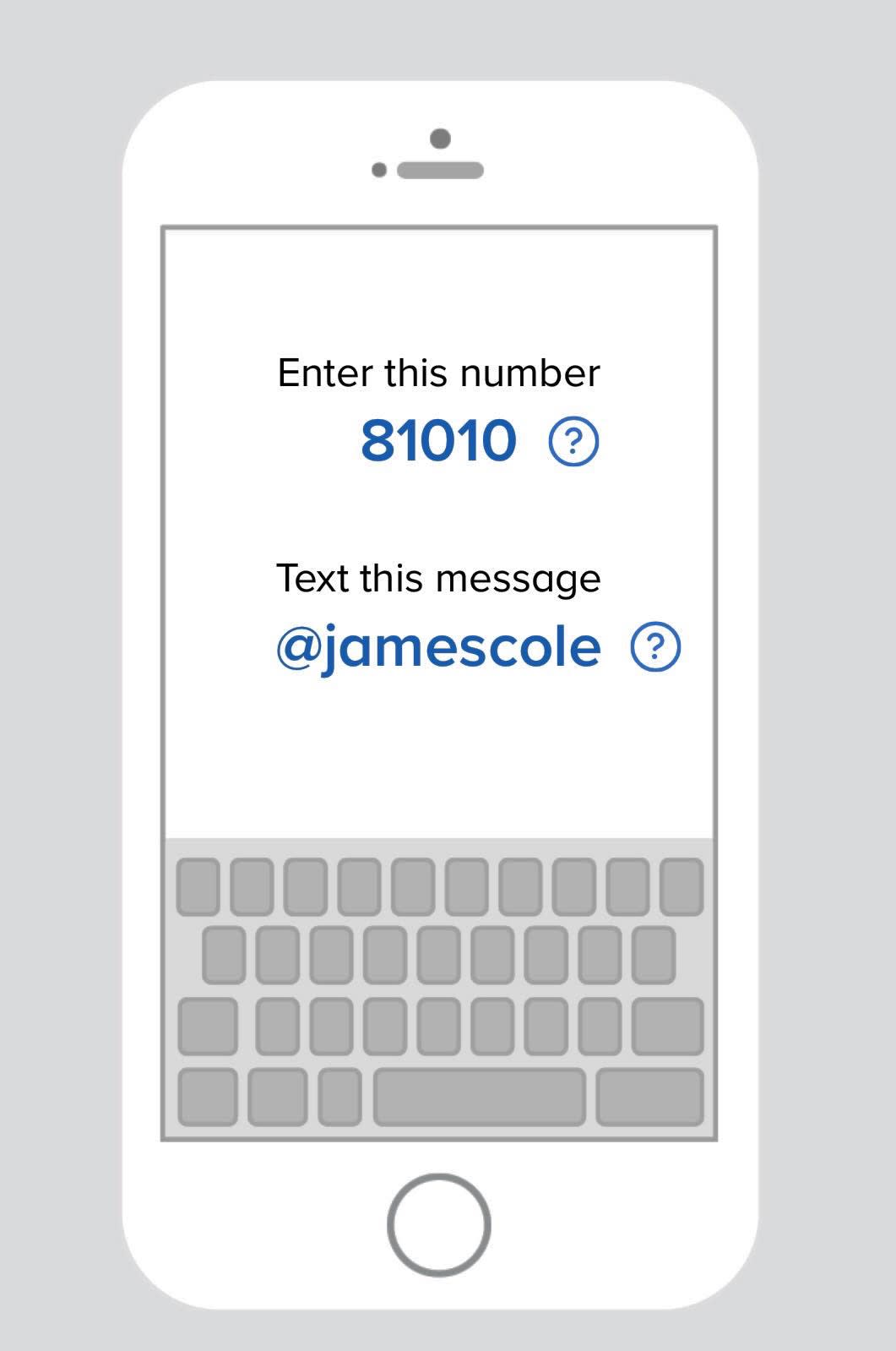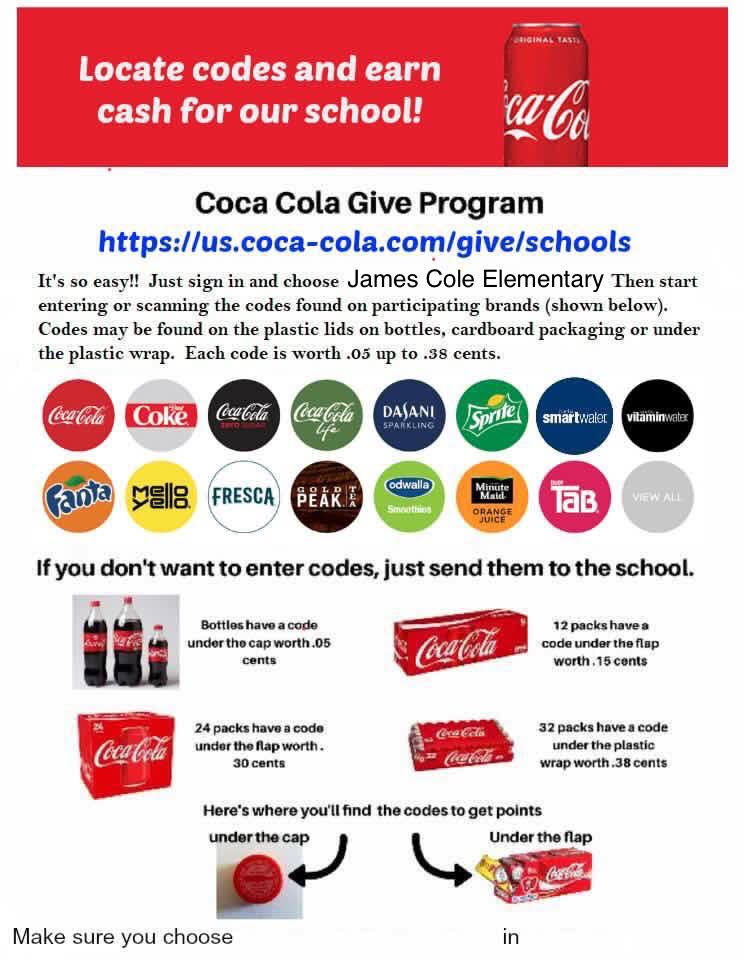 Calendar "Must Adds"
March 11/12:
Breakfast with a Buddy
March 11/12: Book Fair
March 16: Grade 3 IREAD Test
April 2: Cole Professional Academy Celebration
April 7: Spring Pictures
April 8: Kindergarten Roundup
April 10: Grandparents Day
April 14: Grade 5 to Wainwright
April 16: New K Assessment Day
April 20: Grade 3-5 ILEARN Test
begins
April 30: 4th to Camp Tecumseh
May 6: 3rd to Fair Oaks Farms
May 6: K to Columbian Park
May 8:1st Grade Mother's Day Tea
May 11: 1st Grade to Indy Zoo
May 13: 3rd Grade Wax Museum
May 14: Grade 5 to Chicago
May 15: Kindergarten Celebration
May 15: 2nd Grade Book Tasting
May 18: 5th Grade Celebration
May 20: 1st-4th Awards Program
May 23: Talent Show
May 26: Tentative Last Day School
2020-2021 Dates
Aug. 8: Stockwell Summer
Celebration 4:30-7:00
Aug. 11: First Day of School
Oct. 22: Grade 5 to Chicago
Book Mobile Dates
Clarks Hill
9510 Pearl Street
6:30-7:00
Stockwell
6931 Church Street
7:15-7:45
March 16, 30
April 13, 27
May 11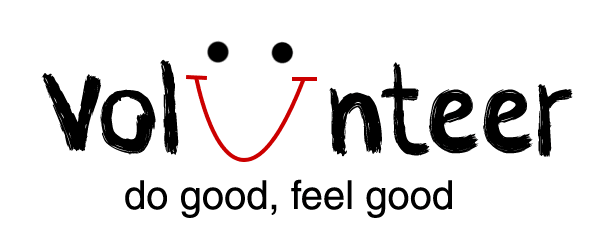 Volunteer Information
It is a priority of the Tippecanoe School Corporation to provide a safe learning environment for all of our students and employees. In an effort to continue our due diligence, we now require all volunteers having ongoing contact with children and/or supervising students (field trips, etc.) to have cleared an expanded criminal background check. These background checks are conducted through Background Investigation Bureau (BIB).

The criminal background check will search national sex offender databases, court records and other sources. The cost of the criminal history check is $17.95 (base cost) and is paid for by the volunteer through a link on our website.

Once approved, the volunteer will receive a TSC Volunteer identification card that will be valid for a period of three (3) years. If you volunteer in multiple buildings, you will only need to complete one background check.

Volunteer background checks may take several business days to process so it is important to plan ahead.

We appreciate your understanding of this important safety guideline.
Click Here to Complete the Background Check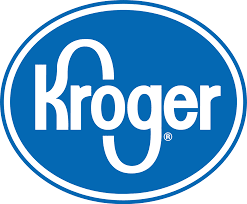 Kroger Rewards
Help us support Cole Elementary School by signing up for Kroger Rewards. Each time you scan your rewards card, Cole benefits. Information below that may help you sign up:
NEW NUMBER IS BD132
Dear JAMES COLE ELEMENTARY (BD132),
The Kroger Co. Family of Stores is committed to bringing hope and help to the local neighborhoods we call home. Our stores are on a mission to not just part of, but to help create a stronger community. We recognize that every community has unique causes that need support. Thank you for being such an important organization in our community.
We have recently upgraded our system, and as a result your Non-Profit Organization (NPO) has a new account number. We recommend communicating this new number to your members, and updating any marketing materials with this change. Please reference the new number when contacting us for assistance. The previous number will continue to be associated with your organization, however, it will not be visible to your members when enrolling.
We encourage you to ask your supporters to link their rewards card to your organization. Community Rewards is easy to use, The more your supporters shop with us, the more money your organization will earn!
We are committed to carefully protecting our customer's personal information. In order to meet their expectation of privacy, we have adopted a simple policy to never share a customer's personal information. Our privacy policy applies to Community Rewards participation as well.Thank you for being such an important organization in our community,
Community Rewards Staff
Useful Links: Simply Click on Each Graphic Below for More Information
Fri Mar 6
Fifth Grade- Reader's Theater
9:00 AM - 11:00 AM
Tue Mar 10
Book Fair Preview Day
All day
Wed Mar 11
Breakfast with a Buddy
8:15 AM - 9:00 AM
Wed Mar 11
Grades 4 and 5- Music Man Field Trip
9:00 AM - 12:00 PM
Wed Mar 11
Lil Mavs Basketball Practice
5:00 PM - 6:30 PM
Thu Mar 12
Breakfast with a Buddy
8:15 AM - 9:00 AM
Thu Mar 12
Book Fair Shopping
9:00 AM - 10:00 AM
Mon Mar 16
Student Council Spirit Day- Hat Day
Mon Mar 16
Grade 3- IREAD
All day
Tue Mar 17
Grade 3- IREAD Makeup
All day