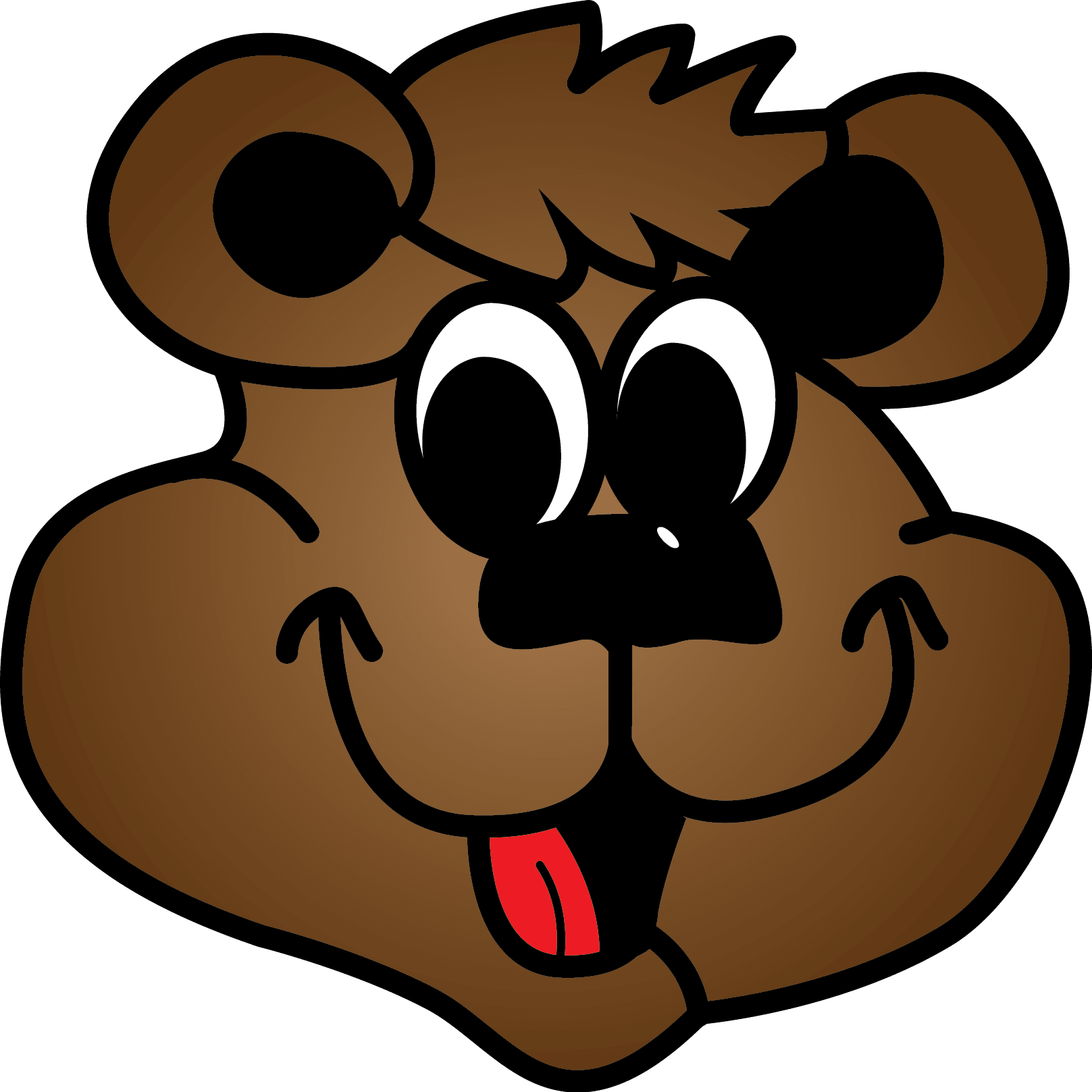 Back to School Cole Courier
Message from the Principal
Mike Pinto
Welcome to the 2019-2020 school year. This year is a bit about the new with the renovations and upgrades as well as a heavy dose of what has always made our school unique and wonderful. I am proud to serve as the Principal of James Cole Elementary School and encourage you to reach out to me if there is anything I can do to assist you or your child in his/her educational journey. The Cole Courier will be published monthly with information that will help you stay informed. Also, please visit the TSC and Cole website as well as your child's teacher's webpage for more information. Finally, Cole Elementary and Cole PTO have very active Facebook pages where you can follow along your child's journey this school year and celebrate the rich and unique educational experience your child will receive from our school. This year looks to be another great one. Please stay informed by reading the information below. Welcome and thank you for entrusting your child in our care. We are honored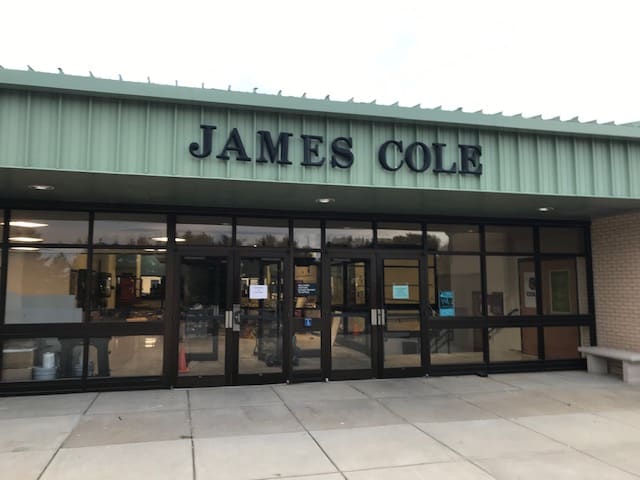 Cole Front Doors
Beginning of the Day Procedures
Since 1988 every day and every time someone entered or exited the building at Cole, they have used these front doors. That changes in 2019. The double doors will still be used by students to enter and exit at the beginning and end of the school day. The procedure remains the same in the morning between 8:45 and 9:00 - walk your children to the sidewalk, say your good-byes on the sidewalk or in the lobby (we ask parents do not escort their children down the hallways or wait outside their classroom doors at day's end) and head to your vehicles. Students exiting the buses will use these double doors as well. Doors will not unlock until 8:45 each morning.
End of Day Procedures
At the end of the day, students will dismiss to the buses from the classrooms through these double doors. As has been the practice in the past, parents may pick their child up from school after the 3:20 afternoon announcements We ask that parents enter the building and sit inside the lobby and gather your child after "Parent Pickup" has been dismissed and empty the lobby. Again, please do not leave the lobby and venture down the hallways.
Just Us Kids Before and After Care
Doors will be locked all day except for the time between 8:45-9:00 and 3:20-4:00. Parents dropping off or picking up students from Just Us Kids will use the buzzer on the double front door. It will ring a phone in the cafeteria to let parents into the building to connect with the Just Us Kids staff.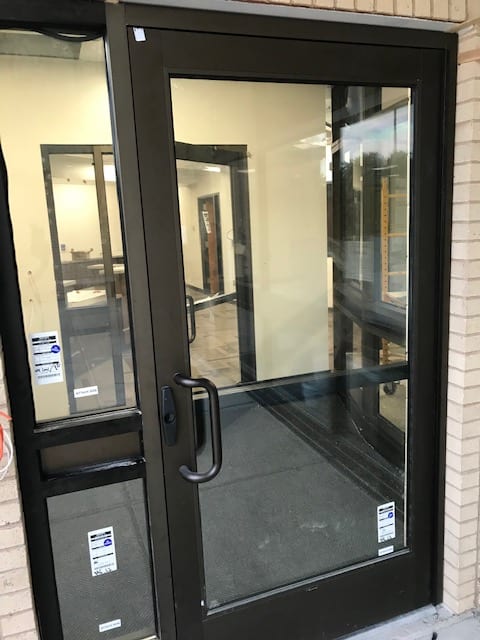 New Front Doors
There is a new front door to the left of the existing double doors. These doors are locked all day long but will be used for any visitors to the building during the school hours. Visitors will use the buzzer on this door and be admitted into a new vestibule area. At this area, a staff member will be present to greet you. Visitors dropping off supplies, treats, etc., can leave the items at the window. Visitors who come for a meeting will sign in and then be admitted into the main office.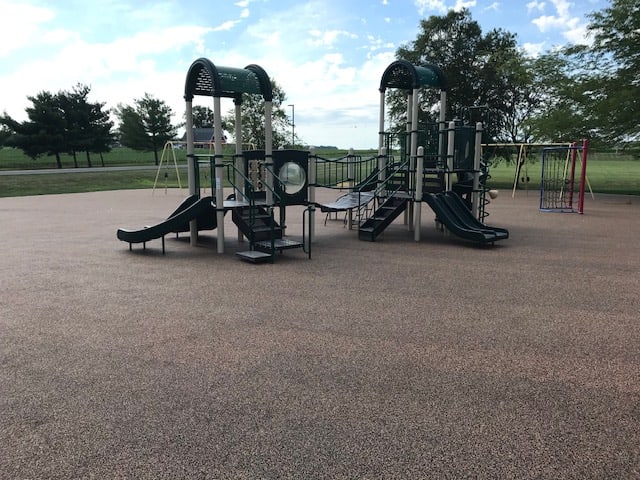 New Playground Soft Surface
I know parents of kindergarten through second grade students will mourn the loss of pea gravel in shoes, pockets, and pant cuffs, but the primary playground (by the driveway) has received an upgraded soft surface and sidewalk. This rubbery surface offers safety benefits and is just plain fun so step on. The intermediate playground (by the summer recreation fields) will remain with its current surface at this time. We are excited about this new experience for our students.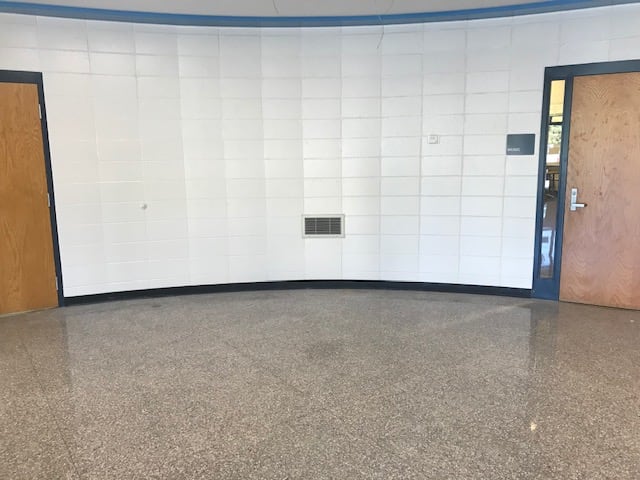 Something Big, New, and Exciting Is Coming
Something Big, New, and Exciting is coming to te space in the lobby by the art and music doors. Funded by the Cole PTO and a patron who has asked to remain anonymous, look for a wonderful graphic that highlights James Cole, who we are, and the communities of Clarks Hill and Stockwell. When it is completed, it will be a centerpiece for our beautiful lobby and will be both educational and engaging. For some, it will bring back memories of days once were. Our school is the hub of the Lauramie Township community in many ways. This new space will highlight that fact. This project is being completed by Mrs. Marks's husband, Matt, and the fine folks at Blumling Design Group. Stay tuned. One day it will just appear and you will be blown away!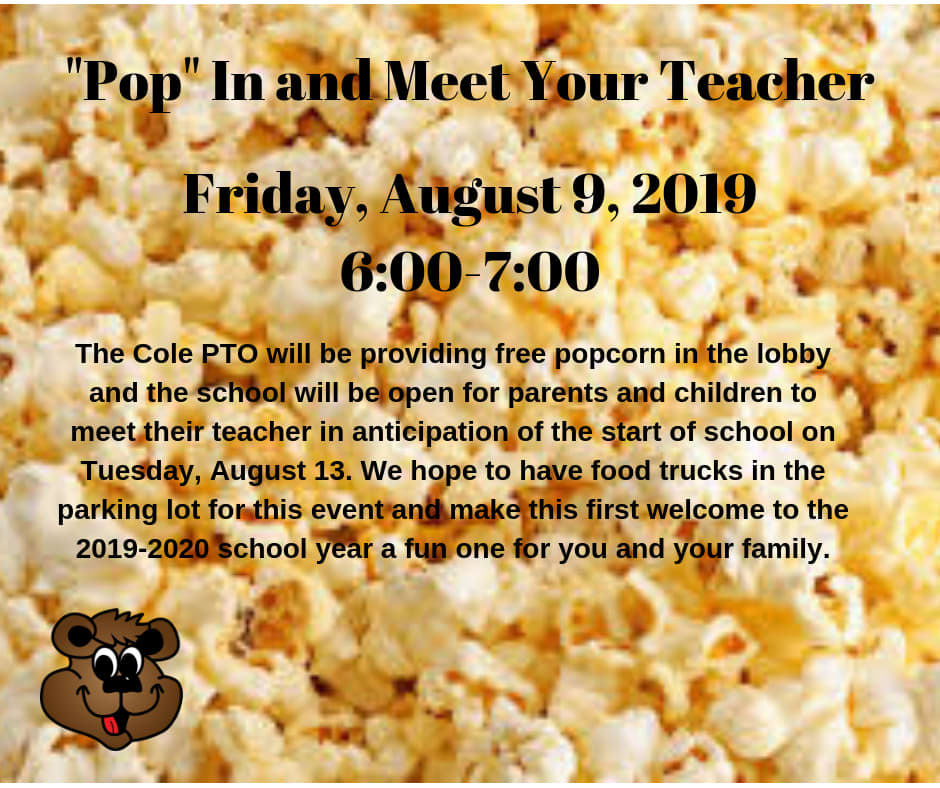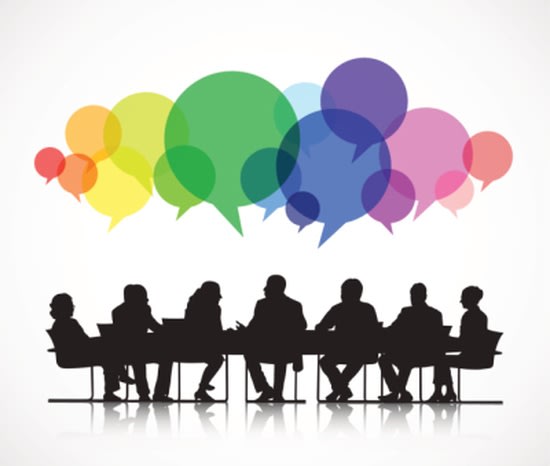 Grade Level Meeting Dates
Grade levels will be holding parent meetings at the following dates and times to help you better understand the upcoming school year for your child and to have any questions answered. The Cole PTO provides childcare in the gymnasium during these meeting dates.
August 13: Kindergarten (9:00-10:30 am)
August 20: Grade 3 (6:00-6:45)
August 21: Grade 5 (6:00-6:45)
August 22: Grade 4 (6:00-6:45)
August 27: Grade 2 (6:00-6:45)
Sept. 19: Grade 1 (6:00-6:45)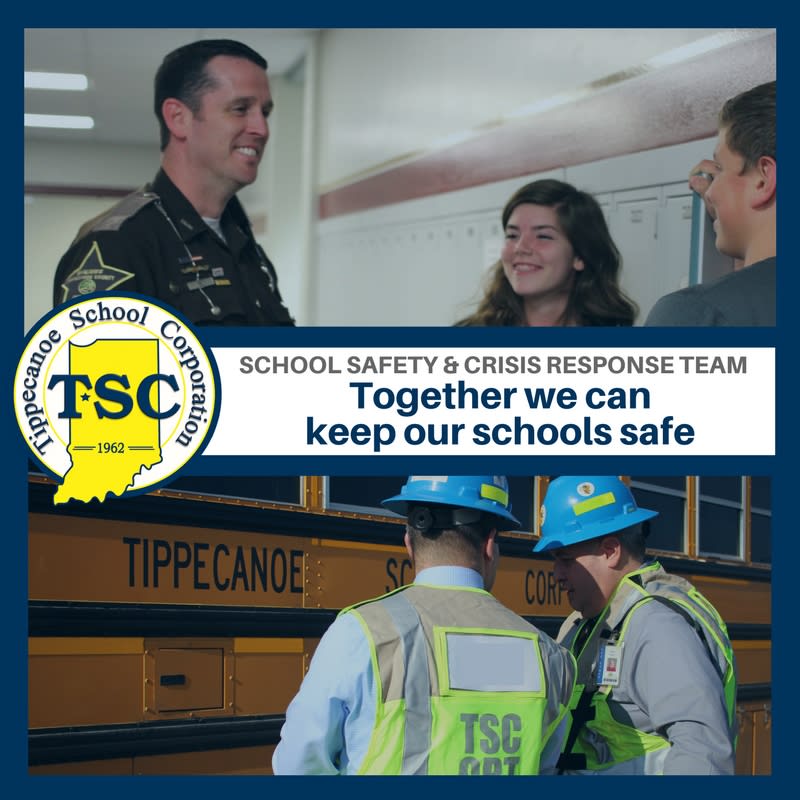 Safety Drills
Each month Cole conducts a fire safety drill in acordance with Indiana statute. We also conduct lockdown and tornado drills once per semester as well as one annual earthquake drill. All of these drills are meant to ensure that in the event of an emergency your child and the staff are prepared. We will be conducting our first round of drills (Fire, Tornado, and Lockdown) on Friday, August 16. The staff does a great job preparing and practicing with our students prior to this first drill. We also walk through the first drill together so we can make this a more comfortable and educational experience for all. If you have any questions with regard to school safety, please contact Mr. Pinto for information and clarification.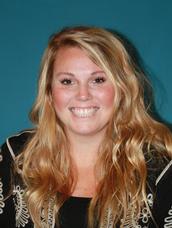 Welcome Miss Holden
We welcome a familiary face to the Cole family. Miss Brooke Holden has joined the Cole Staff as a second grade teacher. If her face looks familiar, it is. Miss Holden completed Mrs. Rock's maternity leave the third semester of last school year. Miss Holden is a Harrison High School and Ball State graduate. She is excited to meet her students and make a positive impact on the lives of her students. Welcome, Miss Holden!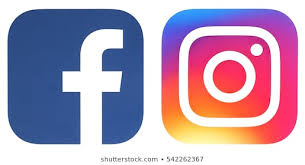 Cole on Social Media
There are many ways to follow classroom and school events and happenings on social media. Please follow along and enjoy the great experiences offered at Cole
Facebook:James Cole Elementary - Official School Page
Cole Elementary PTO - Official PTO Page
Instagram: JamesColeElementary - Officlal School Feed
MrsCurtisRoom8 - Mrs. Curtis, Grade 1
MrsGardnerRoom9 - Mrs. Gardner, Grade 1
Welcometostudio.h - Miss Holden, Grade 2
MrsDeFreese - Mrs. DeFreese, Grade 3
MrsFerger - Mrs. Ferger, Grade 4
MrsBredar - Mrs. Bredar, Grade 4
CubsCounselor - Mrs. Burton, Counselor
Twitter: @CubsCounselor - Mrs. Burton, Counselor
@MrsBredar - Mrs. Bredar, Grade 4
@ColePrincipal - Mike Pinto, Principal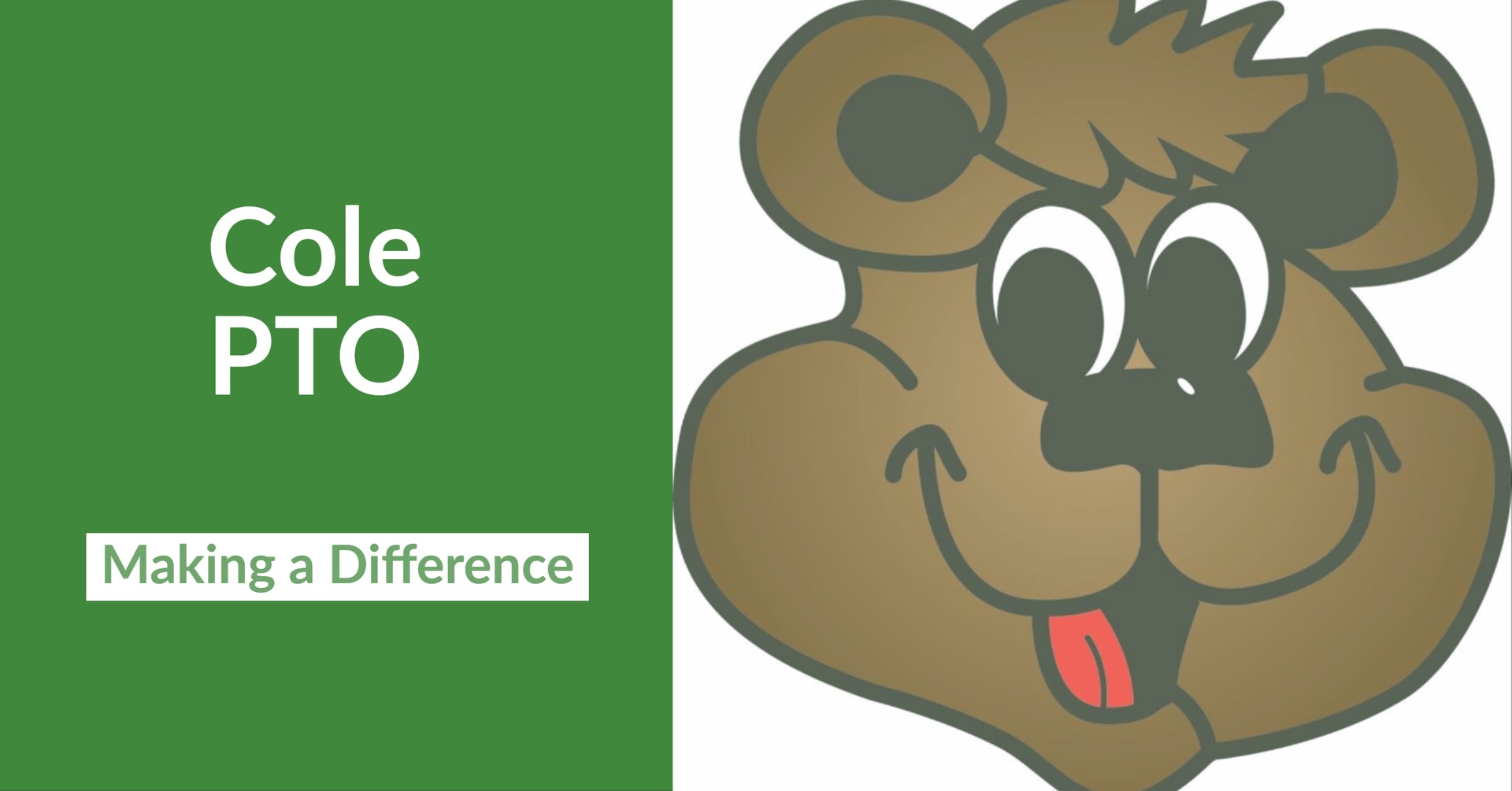 Cole PTO
The Cole PTO is an active organization whose mission is the support of the students, staff, and parents of Cole Elementary. The Cole PTO offers a variety of activities that enhances the educational experience for all of these groups and enhances the learning environment through a variety of programming and capital additions around the school. All parents are members of the Cole PTO and your involvement at meetings and in committees is appreciated. Childcare is always provided at the meetings so you can attend with your full focus. Please note the dates of the PTO meetings and the most recent upcoming events. We hope to see you at the PTO meetings this year and have you help us in our mission of supporting the school.
Jasmine Reed, Cole PTO President
August 13: 'Pop In' and Meet the Teacher (6:00-7:00)
August 22: Cookie Dough/Trash Bag Fundraiser Kick-off
Sept. 3: PTO Meeting (Kindergarten Parent Day) 6-7 pm
Sept. 4: Fundraiser Orders Due
Sept. 12: Marionette Convo for students (PTO funded)
Oct. 4: Fundraiser Pick-up and Movie Night
Nov. 5: PTO Meeting (3:45-4:45 pm)
Feb. 4: PTO Meeting (6:00-7:00 pm)
April 7: PTO Meeting (3:45-4:45)
April 10: Grandparents Day (9:30-12:00)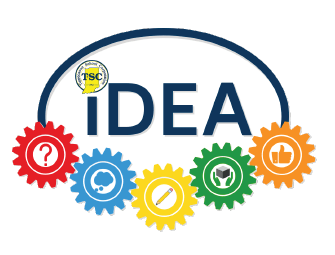 Dear Parents or Guardians,
Exciting things are happening for students in kindergarten and first grade in the TSC! Our High Ability IDEA program is transitioning from our traditional program to STEM-based programming for all
students. In the past, students were identified for the IDEA program during the first semester. Those selected students participated in an enrichment program outside of the classroom. This new STEM-based program will involve all TSC K-1 students participating in enrichment activities inside the classroom that follow the Engineering Design Process. Your student will soon begin participation in TSC's new STEM-based IDEA program. Our IDEA teachers will be joining your student's teacher monthly to present hands-on lessons created to challenge and enrich our students. Each lesson will utilize the Engineering Design Process which teaches kids how to solve problems systematically: creating engineering skills, optimism, and resilience. Students will quickly
learn that when engineers solve a problem, they try many ideas before finding the best solution, and they are constantly working to improve that solution. We know that parents are our students' first and best teachers, so after each IDEA lesson, your student will bring home the activity completed in class so
the whole family can work together, using the Engineering Design Process, to redesign and improve the design when possible, and enjoy time together. Please feel free to let us know about the fun times you'll have as you enjoy problem solving with your creative student. If you share these inspiring moments on social media, please use the tag #TSCIDEA.
Sincerely,
Dr. BeAnn Younker
Director of Student Services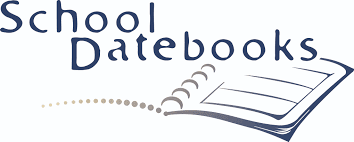 School Datebooks Study Buddy: $4.00
All students in grades 2-5 will need to purchase a Study Buddy Assignment Notebook for $4.00. These can be purchased the evening of open house (Please bring exact change if possible as we will have limited means to make change) or you can send the money with your child on the first day of school.
Cole Fifth Graders Tend the Colors
It is a tradition at James Cole Elementary School that the fifth graders tend the colors each day. Trained by former Marine and current TSC Director of Maintenance, Steve Tobias, our fifth graders will raise and lower the Indiana and the United States flag each day. They fold the flag and learn the etiquette associated with its handling. This process offers some interesting moments when the winds are blowing or the weather is cold, so if you see a group struggling, lend a hand. They historically do a great job and learn a lot from the experience. We feel it is just something that should be completed each day by the children of this school.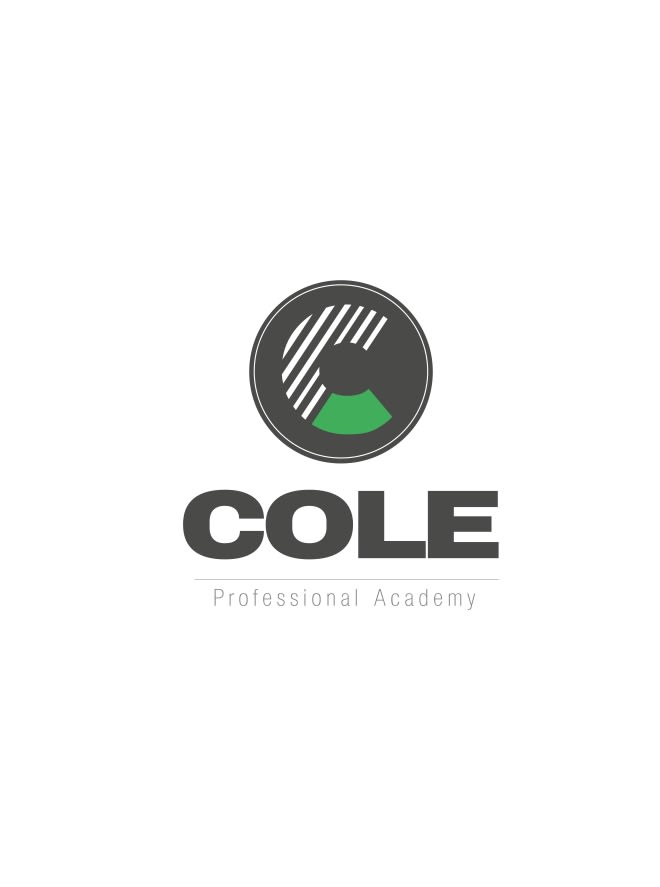 Cole Professional Academy
The Cole Professional Academy will once again be offered to our fifth grade student. The Professional Academy is a home-grown initiative which partners staff members as mentors with fifth graders to complete an eight month course addressing professional soft skills. Each month students will have one afternoon dedicated to guest speakers covering a range of topics from dressing for success, table manners, concert etiquette, job appllication completion, and even mock interviews from business members in our community. This program has been very successful the past two years with 84% and 86% graduation rates for our fifth graders. We launch the Cole Professional Academy on August 23 with guest speaker, Bailey Medley from Caterpillar speaking on the importance of mentors. Our students will also be partnered with their school mentor this month as well. We appreciate the support of the Cole PTO and local businesses for providing funding for this venture.
This year our program is expanding to include monthly meetings with our K-4 students led by Mrs. Burton (Grade 4), Mrs. Storms (Grades K and 1), and Mr. Pinto (Grades 2 and 3) as we work to intentionally address Indiana's new Employability Standards.
If you or your organization would like to assist, please contact Mr. Pinto. At Cole we are growing professional citiizens.
Calendar "Must Adds"
Sept. 20: Grade 4 Regatta
Sept. 24: Grade 5 to SIA
Oct. 3: Fall Picture Day
Oct 14-17: Parent Conferences
Nov. 8: Veterans Day Celebration
Feb. 25: Students Share Learning
May 11/12: Breakfast with a Buddy
April 7: Spring Pictures
April 8: Kindergarten Roundup
April 10: Grandparents Day
April 14: Grade 5 to Wainwright
April 30: 4th to Camp Tecumseh
May 6: 3rd to Fair Oaks Farms
May 8:1st Grade Mother's Day Tea
May 13: 3rd Grade Wax Museum
May 14: Grade 5 to Chicago
May 15: Kindergarten Celebration
May 15: 2nd Grade Book Tasting
May 18: 5th Grade Celebration
May 20: 1st-4th Awards Program
May 22 or 23: Talent Show
Book Mobile Dates
Clarks Hill
9510 Pearl Street
6:30-7:00
Stockwell
6931 Church Street
7:15-7:45
August 19
Later Dates: TBA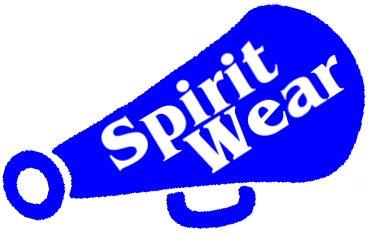 Spirit Wear Sales
A Cole Spirit Wear Sales is being offered as we begin the new school year so that your child can be outfitted in Cole Gear for all of our spirit-building occasions. Look for another round of spirit wear orders near Fall Break with delivery in time for the holidays.

Cole Color Days
Join us in celebration of the colors of the rainbow as we launch into the school year with our annual salute to color. Each day during this two-week period, a different color will be highlighted. Our kindergarten, of course, will be 'All-In", but what makes Cole unique is that the entire staff is as well. Take this spirit with you to work. Join along and wear the different colors each day of the two-week period. You will be helping our kindergarten students and also having a tremendous amount of fun.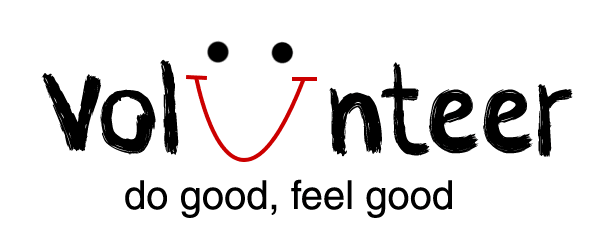 Volunteer Information
It is a priority of the Tippecanoe School Corporation to provide a safe learning environment for all of our students and employees. In an effort to continue our due diligence, we now require all volunteers having ongoing contact with children and/or supervising students (field trips, etc.) to have cleared an expanded criminal background check. These background checks are conducted through Background Investigation Bureau (BIB).

The criminal background check will search national sex offender databases, court records,and other sources. The cost of the criminal history check is $17.95 (base cost) and is paid for by the volunteer through a link on our website.

Once approved, the volunteer will receive a TSC Volunteer identification card that will be valid for a period of three (3) years. If you volunteer in multiple buildings, you will only need to complete one background check.

Volunteer background checks may take several business days to process so it is important to plan ahead.

We appreciate your understanding of this important safety guideline.
Click Here to Complete the Background Check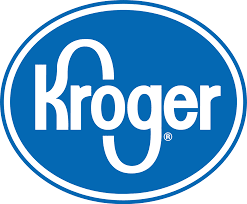 Kroger Rewards
Help us support Cole Elementary School by signing up for Kroger Rewards. Each time you scan your rewards card, Cole benefits. Information below that may help you sign up:
NEW NUMBER IS BD132
Dear JAMES COLE ELEMENTARY (BD132),
The Kroger Co. Family of Stores is committed to bringing hope and help to the local neighborhoods we call home. Our stores are on a mission to not just part of, but to help create a stronger community. We recognize that every community has unique causes that need support. Thank you for being such an important organization in our community.
We have recently upgraded our system, and as a result your Non-Profit Organization (NPO) has a new account number. We recommend communicating this new number to your members, and updating any marketing materials with this change. Please reference the new number when contacting us for assistance. The previous number will continue to be associated with your organization, however, it will not be visible to your members when enrolling.
We encourage you to ask your supporters to link their rewards card to your organization. Community Rewards is easy to use, The more your supporters shop with us, the more money your organization will earn!
We are committed to carefully protecting our customer's personal information. In order to meet their expectation of privacy, we have adopted a simple policy to never share a customer's personal information. Our privacy policy applies to Community Rewards participation as well.
Thank you for being such an important organization in our community,
Community Rewards Staff
Useful Links: Simply Click on Each Graphic Below for More Information
Fri Aug 9
"Pop In" and Meet the Teacher
6:00 PM - 7:00 PM
Tue Aug 13
Kindergarten Parent Meeting
9:00 AM - 11:00 AM
Mon Aug 19
Color Days- Blue Day
All day
Tue Aug 20
Color Days- Green Day
All day
Tue Aug 20
3rd grade Parent Meeting Night
6:00 PM - 6:45 PM
Thu Aug 22
Color Days- Yellow Day
All day
Wed Aug 28
Color Days- Black Day
All day