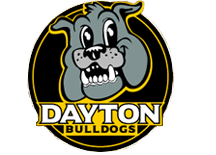 November 20, 2020 - Issue 7
Hello, Dayton Bulldog Family!
Thanks for your attention to remote learning for the last week and a half. We will continue with remote learning through November 25th. Thanksgiving break is scheduled for November 26th and November 27th. Our current return to in-person instruction is scheduled for Monday, November 30th.
Again, we thank you for making the quick shift to remote learning. We know that it wasn't necessarily easy and not perfect, but we appreciate the time and dedication you have put into remote learning. I encourage you to make sure that your student is completing any art, music and P.E. assignments listed on the teacher's google classroom or their TSC teacher website. Also, if you have any questions during remote learning, please do not hesitate to contact your child's teacher. We want this remote learning period to be as successful as possible. Please remember that your child is receiving grades during remote learning, so it is important to make sure that all assignments are being submitted in a timely manner. If your child borrowed a school issued iPad or chromebook, please make sure that you return the fully charged iPad or chromebook along with any charging cables or cases when we return on November 30th. The students will utilize these devices during in-person instruction.
Also, as we look to return to in-person instruction, please note that we are still looking for substitute teachers. The more substitute teachers that we have, the better we can staff any open positions that may arise each day. If you are interested in possibly becoming a substitute teacher, please see the information below or call our office at 765-447-5004.
Again, thank you so much for your patience, cooperation and flexibility with remote learning. We appreciate you!
Enjoy your Thanksgiving!
Mr. Simmons, Principal

Grab-and-Go Meals During Remote Learning

The Tippecanoe School Corporation will distribute grab-and-go meals on Monday, November 23 during remote learning for all K-12 TSC students. Families must preorder the free meals which include breakfast, milk and lunch items for two or three days.
Meals will be distributed at all schools except Battle Ground Intermediate, Hershey Elementary and Klondike Elementary. All other schools will be distributing meals Monday, November 23 from Noon-12:30 pm and 3:30-4:00 pm.
In addition to the 17 school locations, the TSC will distribute meals at the following sites:
Friendly Village Mobile Home Park, 186 Rene Boulevard, Lafayette (Noon-12:30 pm)

Point West Mobile Home Park, 2719 Klondike Road, West Lafayette (Noon-12:30 pm)

Romney Meadows Apartment Homes, 2905 Westchester Lane, Lafayette (Noon-12:30 pm)

Maples Park, 2450 US 52 West, West Lafayette (11:30 am-Noon)
Families must fill out an order form by noon on Friday, November 20 to be able to pick up meals November 23. Click here to order.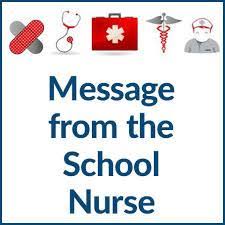 News From the Health Office
Click here to see the latest information regarding Covid-19 from the TSC Health Department.
Please continue to call the office for any illness or pending COVID tests within your home during this remote learning time.
Thank you for your help in keeping our school healthy!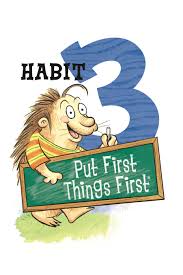 Habit Home Run-Habit 3: Put First Things First
Over the past month, Habit 3, Put First Things First, has been a focus at school. Reflecting on who we are and who we want to be encourages goal setting and leadership preparation. Putting first things first means prioritizing important tasks and relationships. This may mean saying no to less important things - even if they are a preferred activity.
We would love to recognize when your child has taken care of "big rocks" (priorities) before "little rocks" independently. Please write a brief description of a time when your child has demonstrated this habit outside of school hours.
Habit Home Runs will be shared on announcements.
(Note: In sharing your child's positive choice, please respect the privacy of other individuals by not including their names.)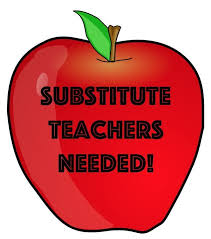 Help Wanted
In an effort to help keep us in school, we are looking to hire substitute teachers. If you or someone you know is interested, appy here.
For more information you may contact the office at 765-447-5004.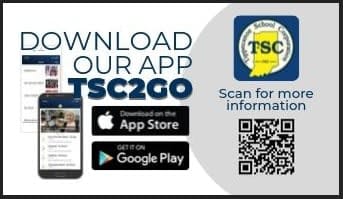 TSC2Go App
The Tippecanoe School Corporation mobile app, TSC2GO is available in both the Apple App Store and Google Play Store, TSC2Go enables more efficient communication in a convenient way to keep you informed of activities happening throughout the TSC. App users are able to access school/corporation news posts, calendars, the staff directory, and shortcuts to popular links. Users have the ability to receive push notifications, thus providing schools and the corporation with a new enhanced option for communicating critical information with patrons.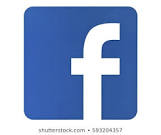 Dayton Social Media
Follow us on Facebook by searching Dayton Elementary School.
We will post many pictures and updates throughout the year on our Facebook page.
Upcoming Events
November 26-27
No School - Thanksgiving Break
November 30
In-person School Resumes
December 18
End of 2nd 9 weeks
December 21-Jan 1
Winter Break