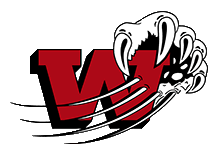 Southwestern Middle School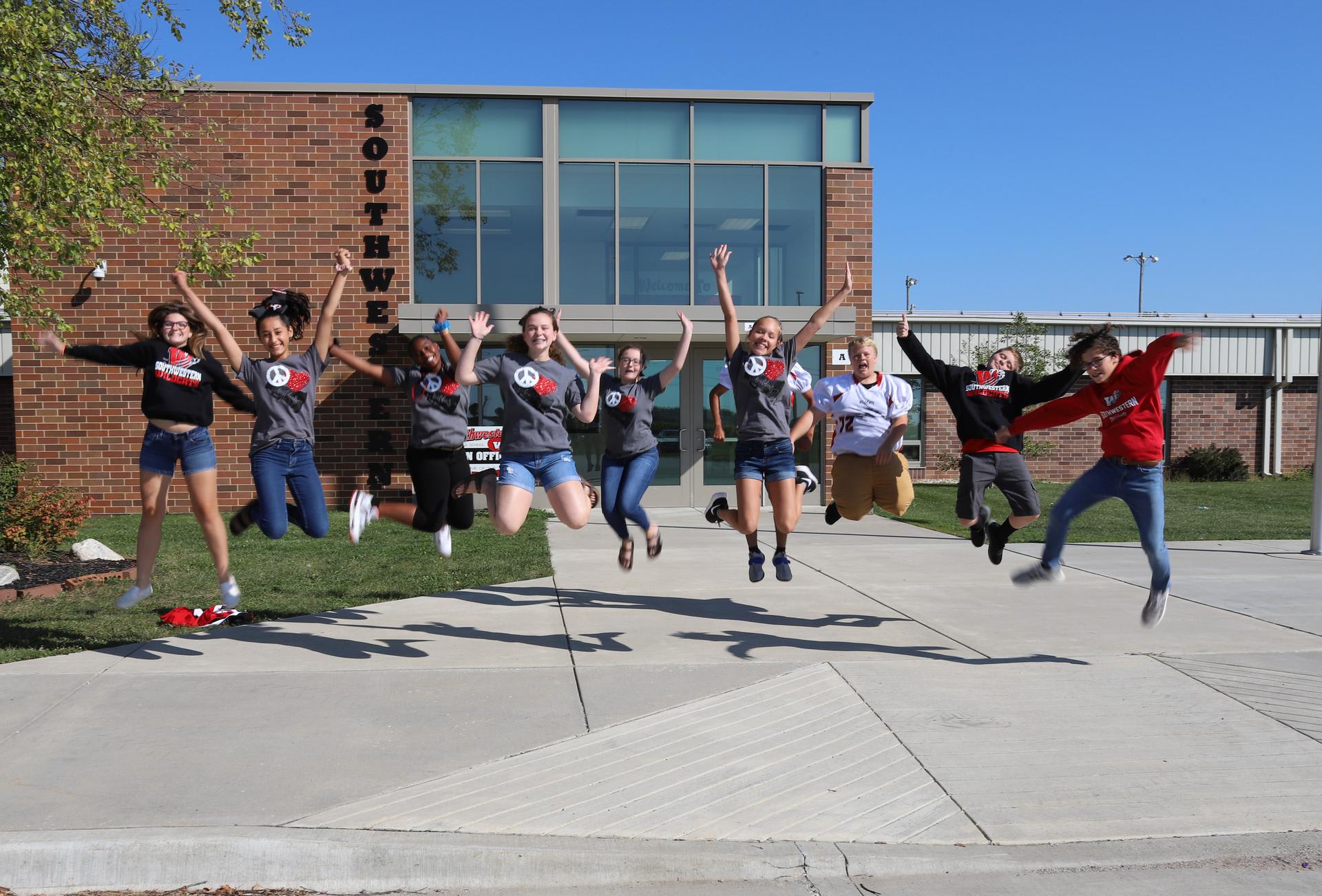 Message from the Principal
Sarah Gustin
Dear Wildcat families,
It is hard to believe that we are just over the halfway point of the first semester! We have had a fun-filled first quarter! Our students have been working hard in the classroom, our musicians and our vocalists have been practicing hard for upcoming concerts, and our athletes have been competing on the field and on the court. We are so very fortunate to have such a tremendous group of students with such a wide variety of interests which bring pride to our school and our community.
At SMS, we are constantly striving to meet the needs of our students and to provide them with learning opportunities that will help them succeed in the classroom and beyond. In addition to music and sports, we have a wide variety of clubs and activities, including Student Council, Speech Team, National Junior Honor Society, Art Club, Guitar Club, Jazz Choir, and Jazz Band, to name a few.
If we do not have a niche that best fits a student or a group of students, we encourage out-of-the-box thinking and we support the creation of new clubs and activities. The middle school years are when many students are seeking a place to "belong," and at SMS, EVERYONE belongs!
Finally, as November is the month where we focus on giving thanks for the gifts that have been bestowed upon us, I want to take a moment to say thank you to YOU--our SMS families. I am so very thankful that you are part of our school family, and it is a joy and a privilege to be afforded the opportunity to be part of your child's educational journey. There is something wonderful about being part of a small school--that "something" is very special and it is treasured daily in the relationships, the sense of community, and the true feeling that we are ALL a family--what a perfect and shining example of all that is good and right in the world.
Warmly,
Sarah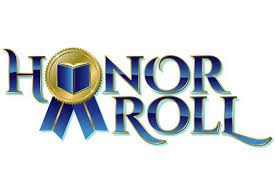 Distinguished Honor Roll
Southwestern is proud to present its Distinguished Honor Roll students
for the 1st quarter of the 2019-2020 school year. In order to receive the Distinguished Honor Roll, a student must have no less than 6 A's with the remaining grades of B.
Congratulations to our students and their academic success!
8th Grade
Benjamin Arts, Landon Bagley, Bradyn Bearden, Jacqueline Bennett, Knox Boyd, Jolea Chapman, Kaylyn Cheesman, Iris Clark, Kaitlin Crum, Alaina Fox, Elizabeth Gamble, Cale Garriott, Wyatt Gasaway, Wyatt Gilman, Alexis Heaston, Matthew Hughes, Drew Johnston, Macey Johnston, Adalyn Ladeburg, Grayson Mullikin, Lucas Persin, Ava Piegza-Porat, Daniel Quednow, Alessandra Requierme, Jocelyn Roman, Jordan Tunis, Elizabeth Whitlock, and Andrew Young.
7th Grade
Jackson Arndt, Broderick Arnold, Zachary Brenner, Brianna Carroll, Shelby Cecil, Peyton Clouser, Emily Courtney, Caidence Craven, Maddison Crum, Daisy Daugherty, Zachariah Davis, Layla Ehresman, Jerrett Ehrie, Julian Gaeta, Olivia Gagnon, Rayne Gilbert, Aidan Glista, Irelin Hair, Niyah Henry, Elley Inskeep, Ralph Jackson, Emily Kendall, Addyson Lade, Mason Lee, Avery Lennartz, Grace Lorton,
Megan Melton, Connor Menon, Leniere Moore, Diego Morales-Melchor, Kara Nading, Mayce Nobile, Samantha Parnell, Shawn Phosingkham, Alexys Redinbo, Scarlett Reksel, Mitchell Roberson, Sophia Royer, Lucy Schenk, Kaitlyn Sliger, Cordell Smith, Jacob Tunis, Olivia Vaughn, and Carlie Woods.
6th Grade
Ellah Anderson, Molly Arts, Molly Atherton, Owen Babiak, Duncan Baitz, Kayann Baker, Victor Ballard, Wesley Brewer, Dylan Bryan, Karly Bymaster, Madalyn Cheesman, Elaine Clark, Rhett Clarkson, Conner Douthit, Jaylyn Easterly, Kylie Ehresman, Bailee Facemyer, Lola Goodrick, Reed Grimes, Brealin Hair, Vy-Lynn Hart, Katelyn Helms, Abigail Hipps, Gwendolyn Holland, Haylie Horath, Tage Houston, Nami Inoue, Brennan Kimball, Kaiden Konkle, Miley Kuipers, Mia Leonard, Sophia Lin, Sarah Lyons, Jayden Marshall, Chayse McKinley, Aubrey Miller, Paulo Montes Paz, Phinehas Mummert, Anders Nyquist, Ariyanna Paschal, Kaidynn Peckinpaugh, Jackson Pelfree, Peyton Pownell, Gabrielle Requierme, Keegun Rice, Gavyn Risner, Anthony Roman, Adam Roush, Nolan Roush, Kassie Sliger, Jayden Smith, Kansas Smith, Samuel Swank, Mackenzie Taylor, Owen Vanderwall, Jake Vanscoyoc, Isabelle Waeltz, Riley Walden, Lucas Weiss, Reagin Wilkerson, Madeline Wright, and Alexis Zak.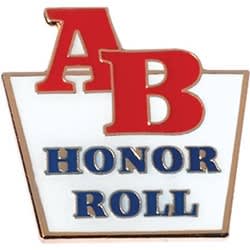 A-B Honor Roll
Southwestern is also proud to present its A-B Honor Roll students for the 1st quarter of the 2019-2020 school year. To qualify for the A-B Honor Roll, a student must have all A's and B'c with no C's.

Congratulations to our students and their academic success!
8th Grade
Hunter Baldwin, Gabriel Beeler, Nolan Burke, Jackson Burton, Michael Cain, Bristal Davis, Anna Dick, Saniyah Dunbar, Olivia Foxworthy, Ava Harris, Luke Illingworth, Owen Jordan, Noah Lyons, Clayton Miller, Lilian Moore, Meleah Moore, Carter O'Brien, Derrick Peete, Keagan Plantenga, Katherine Pursell, Blayke Risner, Eli Russell, Zackary Salazar, Mekala Sandifur, Lane Shepard, Parker Sorrells, Avery Stone, Alaila Stout, Sophie Swann, Reece Welchans, and Owen White.
7th Grade
Gillian Ayala, Oscar Banuelos-Bugarin, Mallorie Beutel, Gabrielle Caldwell, Amelie Coolman, Landon Cordell, Zachary Crowe, Carter Crum, Makenzie Frye, William Fultz, Madeline Hines, Reanna Lee, Isabella Miller, Catherine Persin, Gwendalyn Poore, Raymond Rodriguez-Rios, Madison Salazar, Annika Seyfried, Sequoya Stigers, and Isaac Weiss.
6th Grade
Kyrstin Alexander, Kamarion Ayres, Savannah Balser, Colton Barnett-Anthrop, Brenna Bearden, Kail Bowyer, Nakyah Brummett, Steven Chase, Joshua Crawford, Claire DeFreese, Kaden Delp, Henry Dexter, Hecny Esquivel-Muniz, Cheyenne Farrell, Bradyn Gibson, Estrella Gomez, Cody Highland, Ava Howard-Snyder, Kai Inoue, Jude Kannal, Mylee Leonard, Colie McDole, Kamaiya Meux, Chase Pruitt, Abbigale Richardson, Jackson Savage, Kristopher Semmes, Alexis Snodgrass, Ian Taylor, Nevaeh Trawick, Landon Vandergoltz, Coltyn Ward, and Cole Weidenburner.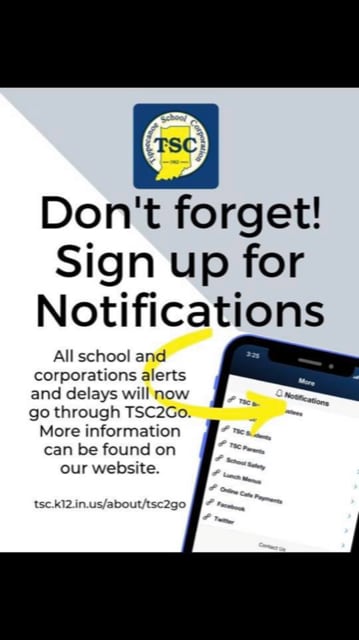 TSC Launches New Mobile App

The Tippecanoe School Corporation is excited to announce the launch of its new mobile app, TSC2Go. Available in both the Apple App Store and Google Play Store, TSC2Go provides a convenient option for patrons to stay informed of activities happening throughout the TSC.
"The launch of the mobile app is an important addition to our communication strategy," says TSC Director of Technology Dr. Devin Arms. "With the popularity of smartphones, we felt it was necessary to offer an app for our patrons."
TSC2Go offers mobile-friendly access to both school and corporation news posts, calendars, staff directory and shortcuts to popular links. "The app provides an easy, convenient option for families to stay connected to school information, activities and more," says TSC Superintendent Dr. Scott Hanback.
All TSC alerts and delays will now go through TSC2Go. The TSC will no longer be sending text message alerts. Schools and the corporation will immediately begin using the app's push notifications to communicate important information to patrons.
After enabling push notifications in the app, users will be prompted to enable notifications for individual schools. Please note that all communication about school delays and closings comes from the corporation, not individual schools. Please be sure to select the "TSC Alerts, Delays and Closings" category to receive these notifications.
Please visit the TSC2Go informational page to access instructions on how to set up and configure settings within the app.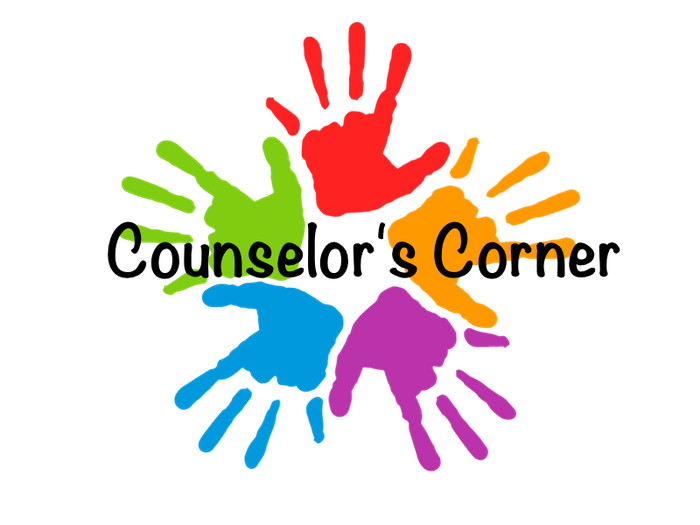 What a busy, but fun first quarter it's been! We ended September and our first month back at school with CollegeGo! Week. College Go! Week is an initiative of Learn More Indiana that consists of a week filled with a variety of college-related activities. Students were even able to learn about their teachers' college experiences through the CollegeGo! Week SMS Trivia Contest in Focus. October was Bullying Prevention Month. Students learned about how to report bullying and the differences between bullying and peer conflict during a classroom guidance lesson. October was also Red Ribbon Week. I enjoyed seeing everyone's creativity through dress-up days and a classroom door decorating contest in Focus! Looking ahead, November 11th-15th is American Education Week. During the month of November, I will be in the classrooms to promote study skills, test-taking, note-taking, organization, and time-management.

I want to give a big shoutout to so many awesome Wildcat families who have welcomed me into your community. I love being your school counselor!

With appreciation,
Katherine Stanley
School Counselor
Veteran's Day
Southwestern will host its annual Veterans Day program on Monday, November 11 at 10:30 a.m.
Veterans and active-duty military members are invited to attend and be lauded for their contributions to our nation. The program will be narrated by Student Council members and will feature the talents of Southwestern's band, directed by Mr. Tom Eisan and choral groups, directed by Mrs. Camden Ritchie.

Please contact Mrs. Headley at lrheadley@tsc.k12.in.us to register any veterans or military members for the program and the lunch to follow.

All Veterans and active-duty military members will be seated in a place of honor on the gymnasium floor as the Southwestern family expresses its gratitude for the special contributions of these individuals to our American history.

We would like to ask all other guests to sit in the south bleachers.

All guests this year will enter through the gymnasium doors where guides will greet them and show them to their seats.
Choir Fall Festival
On October 8th, 2019, 8th Grade Choir members performed at the Fall Festival at McCutcheon High School. Students performed alongside students from Wainwright, Wea Ridge & McCutcheon. All choir students will next perform during the school day on November 11th for Veterans Day. The winter concert will be in the Southwestern Cafeteria on December 18th.
8th grade Washington DC Trip Information
The Southwestern Booster Club is in the planning stages of an 8th grade educational trip to Washington D.C. We are just now gathering information and finding out how many 8th graders are interested in possibly going on the trip. By signing up, your student is not obligated to go, but it lets us know that you are interested. However, by not signing up, you are forfeiting your student's opportunity to go.
What: 8th grade Educational Trip
When: Thursday, May 14, 2019 – Sunday, May 17, 2019
Where: Washington D.C.
Cost: Approximately $550 per student (exact amount determined once set and we know how many are going) – to be paid in 3-4 installments over a few months.
Who: All 8th Grade students, but must be in good standing based on discipline, attendance, and grades.
Details: Parent/student informational meeting November 20th @ 6 pm in SMS cafeteria
Please sign up here with your intentions by November 8th.
Thank you!
The Southwestern Booster Club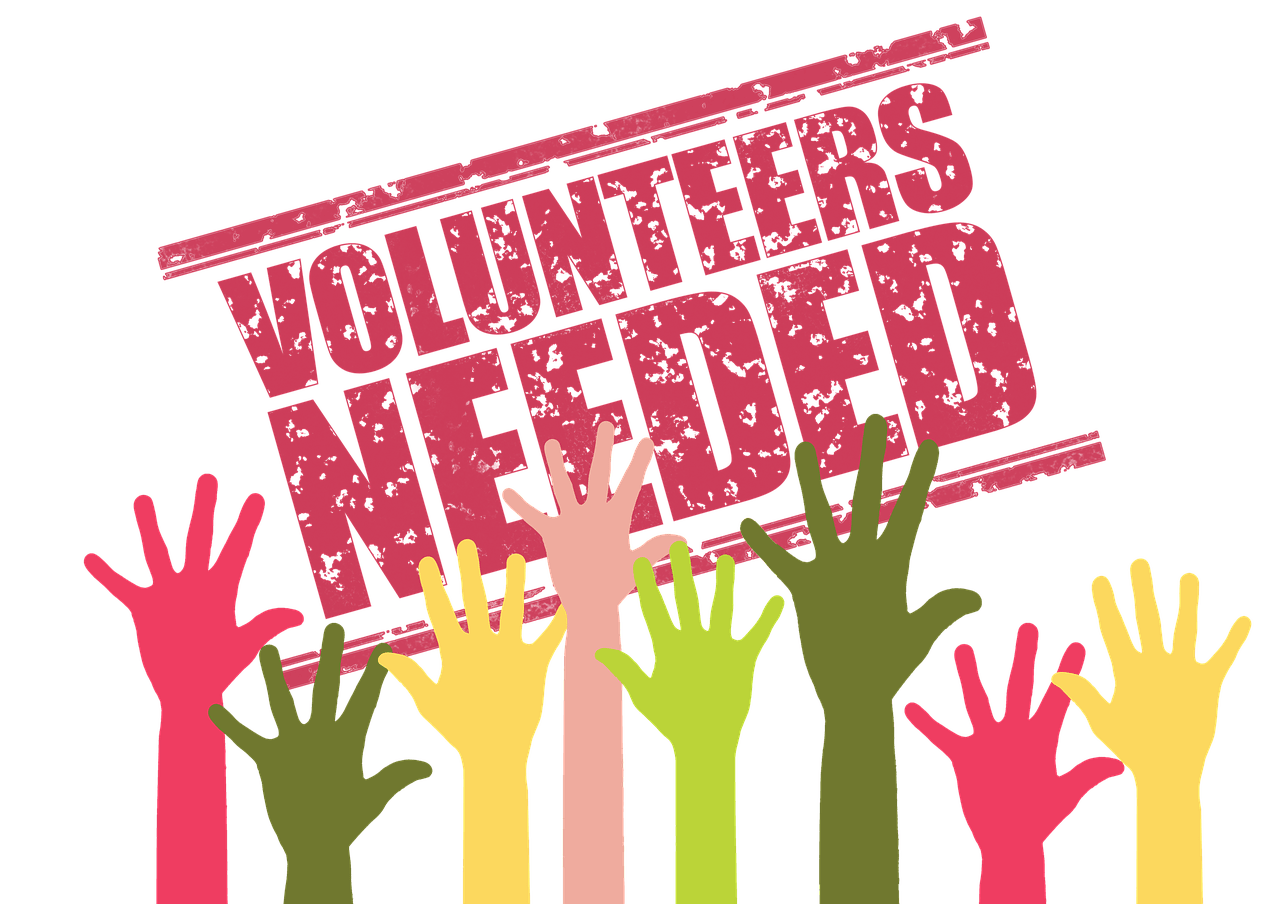 Parent Volunteer
In an effort to continue our due diligence with regard to providing a safe environment for our students and staff, we require all volunteers having ongoing contact with children and/or supervising students (field trips, etc.) to have cleared an expanded criminal background check. These background checks are conducted through Background Investigation Bureau (BIB).
The criminal background check will search national sex offender databases, court records, etc. The cost of the criminal history check is $17.95 (base cost) and is paid for by the volunteer through a link on our website: SecureVolunteer.
Once approved, the volunteer will receive a TSC Volunteer identification card that will be valid for a period of three (3) years. If you volunteer in multiple buildings, you will only need to complete one background check.
Volunteer background checks may take several business days to process so it is important to plan ahead.
We appreciate your understanding of this important safety guideline.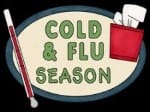 Health Office News
Dear Wildcats,
We are entering a time of increased viral illness. This is largely due to a greater amount of person to person contact from more time spent indoors and an increase in social gatherings for the season. Please consider being vaccinated for the flu and remember that hand washing is your greatest weapon in preventing the spread of infection and illness. For your information, please review the TSC school exclusion criteria: Students with vomiting, diarrhea, undiagnosed skin rashes, eye infections, or fever over 100° should not attend school. Students exhibiting these symptoms at school will be sent home. Students with vomiting, diarrhea, or fever over 100º should not return to school until the symptoms have resolved without medication for 24 hours. Students with pink eye may return to school with a doctor's note when the symptoms subside or when a student shows treatment has begun with appropriate eye drops. Contagious skin rashes should be reported to your school nurse and a note will be required by your child's physician to return to school.
Please remember with all of these exclusion criteria that our job is to facilitate students remaining in school. Our goal is to have the child miss as little class time as possible. Feel free to contact me with any concerns or questions,
Shari Van Hook, RN
Tippecanoe School Corporation Nurse
Mintonye Elementary: 765-269-8835
Southwestern Middle School: 765-269-8673
savanhook@tsc.k12.in.us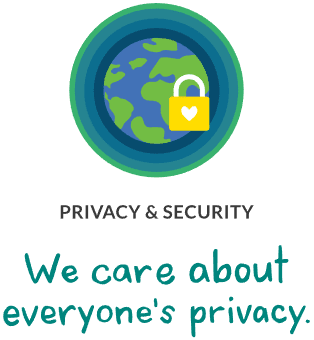 Privacy and Security

When kids start to go online, whether they're playing multiplayer games, using educational apps, or just following their curiosity on Google, it's important that they understand the basics of online privacy and safety. With some general guidelines around what information is and isn't OK to share, and some help from parents when they're unsure, kids can have fun and learn a lot in the digital world.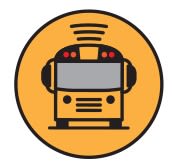 Here Comes the Bus
TSC offers a free bus-tracking app called Here Comes the Bus. It sends an alert to your smartphone, tablet or computer when your child's bus is approaching the bus stop. Details available on our website, tscschools.com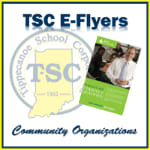 TSC supports "green" efforts and as such to help ensure students receive information about community services or events, flyers from non-profit outside organizations are posted online in a section called E-flyers. All E-Flyers can be accessed from any TSC School website: www.tscschools.com, by clicking the 'students' or 'parents' link in the upper right hand corner of the webpage. E-Flyers will be posted on the 15th and 30th of the month so be sure to check regularly for newly posted information. If your qualifying organization is interested in posting an E-Flyer, go to www.tscschools.com E-flyers section to submit the information.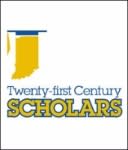 Indiana started the 21st Century Scholars in 1990 to ensure that every student can afford a college education. Income-eligible 7th and 8th graders who enroll in the program and fulfill a pledge of good citizenship are guaranteed to receive up to four years of undergraduate tuition* at any participating public college or university in Indiana.

If you attend a private or an independent institution, the state will award an amount comparable to that of a public institution. If you attend a participating proprietary (private career) school, the state will award a tuition scholarship equal to that of Ivy Tech Community College of Indiana.

As a 21st Century Scholar, you can get help finding free tutoring, a mentor and a part-time job, and once you get to college, students who are 21st Century Scholars receive support to finish their college degrees.

But first you have to apply. Students and their parents must complete and return the application by June 30 of the 8th grade year. Don't wait. Apply today:
http://www.in.gov/21stcenturyscholars/2376.htm

*The scholarship amount may be reduced depending on the availability of funds and the availability of the student's family to contribute to college.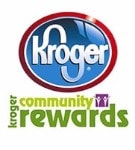 Dear Southwestern Middle School,
The Kroger Co. Family of Stores is committed to bringing hope and help to the local neighborhoods we call home. Our stores are on a mission to not just be a part of, but to help create a stronger community. We recognize that every community has unique causes that need support. Thank you for being such an important organization in our community. From July 1, 2019 to September 30, 2019, 58 households contributed $251.83 to Southwestern Middle School.
We are committed to carefully protecting our customer's personal information. In order to meet their expectation of privacy, we have adopted a simple policy to never share a customer's personal information. Our privacy policy applies to Community Rewards participation as well.
To Use the Kroger Community Rewards Program:

Simply visit http://www.kroger.com. Once logged into your Kroger account you can search for SOUTHWESTERN MIDDLE SCHOOL either by name or VS815 and then click Enroll. New users will need to create an account which requires some basic information, a valid email address and a rewards card.
*Customers must have a registered Kroger rewards card account to link to your organization.

*If a member does not yet have a Kroger rewards card, please let them know they are available at the customer service desk at any Kroger.
REMEMBER, purchases will not count for your organization until after your participants register their rewards card.

Participants must swipe their registered Kroger rewards card or use the phone number that is related to their registered Kroger rewards card when shopping for each purchase to count.
Thank you!
Kroger Community Rewards Department
Our site complies with the Web Content Accessibility Guidelines (WCAG) 2.0, set forth by the World Wide Web Consortium (W3C) to the best of our technical ability. Please note that some pages on our website contain links to third-party sites, which are not within our control and may not comply with accessibility standards. The Tippecanoe School Corporation is not responsible for the content or accessibility of third-party sites.
Mon Nov 4
Advance Dance Tickets On Sale
10:55 AM - 1:05 PM
Mon Nov 4
Speech Practice
3:35 PM - 4:30 PM
Tue Nov 5
Advance Dance Tickets On Sale
10:55 AM - 1:05 PM
Wed Nov 6
Advance Dance Tickets On Sale
10:55 AM - 1:05 PM
Wed Nov 6
Speech Practice
3:35 PM - 4:30 PM
Wed Nov 6
Yearbook Club
3:35 PM - 4:30 PM
Thu Nov 7
Advance Dance Tickets On Sale
10:55 AM - 1:05 PM
Fri Nov 8
Advance Dance Tickets On Sale
10:55 AM - 1:05 PM
Mon Nov 11
Veteran's Day Program
10:30 AM - 11:10 AM
Mon Nov 11
Advance Dance Tickets On Sale
10:55 AM - 1:05 PM