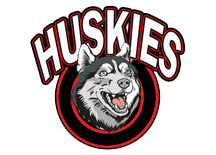 Message from the Principal
Fred Roop
November is the month that is most often associated with giving thanks. It is a time to celebrate and give thanks for the special friends and family that are a part of our lives. On November 11th, we will be remembering and thanking the men and women of the armed forces who have served our country. Wea Ridge Middle School will be honoring these selfless men and women on Veteran's Day with a virtual program. Students will view the program as a part of the school day. We invite you to view the program that will be sent out through email as we honor the sacrifices of the family members of our students and staff at our program.

It is also important to thank our parents for the ways they help our students. We know that the conversations children have with adults in their lives are critical to the success they have in school. One of the ways adults can help students is to consider how we approach success and failure of students. Research on the idea of a growth mindset provides insight into how we approach these conversations. In general, a growth mindset is the belief that intelligence and 'smartness' can also be learned and that the brain grows from experience and effort. The opposite, a fixed mindset, is the idea that you are smart or you are not. In math, that translates into "some people are good at math, and some are not." Did you know that praising effort rather than intelligence or results can positively impact your child's ability to persevere in challenges? The goal is to have children thrive on challenges and see failures not as a sign of low intelligence, but as a learning opportunity. Brain research tells us that making mistakes actually wires more connections into the brain! When a person has a growth mindset, they accept challenges, see their efforts as worthwhile, and are open to learning from mistakes. Students with a growth mindset achieve at higher levels than those with fixed mindsets. How can you help? Some simple ways:
Adding "yet" when they claim they are "not good at this" (Respond: "You are not good at this yet.")
Ask questions that focus on their effort and choices and get them to reflect on satisfaction of that effort (e.g. What did you learn today? What mistake did you make that taught you something? What did you try hard at today?)
Model this yourself as you share about your day.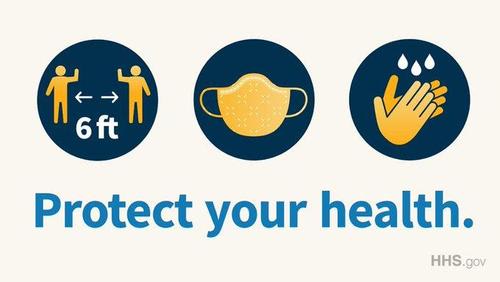 Health Information
As we continue to navigate the pandemic, we appreciate your continued cooperation with our health office guidelines. Here is our WRM Home Health Assessment flyer that could be hung on a refrigerator; your student received a hard copy on the first day of school. Simply put, if your student does not feel well, please keep them at home as prevention is our best mitigating strategy at this time. Thank you!
Here is some additional information to help parents understand the TSC policies and procedures.
Quarantine is a 14-day time period from the last close contact of the student with a known positive COVID-19 individual. In school, classroom seating charts, extracurricular activities, cafeteria, and transportation to/from school are all considered when determining which students must quarantine. For those students who must quarantine, a negative COVID-19 test result does not shorten the length of the quarantine period.
Isolation is a 10-day time period for anyone who has symptoms associated with COVID-19. A negative test result or note from a physician will allow a student to return prior to the end of the 10 days. All students living in the home with a student must be quarantined until the school receives a negative result or doctors note.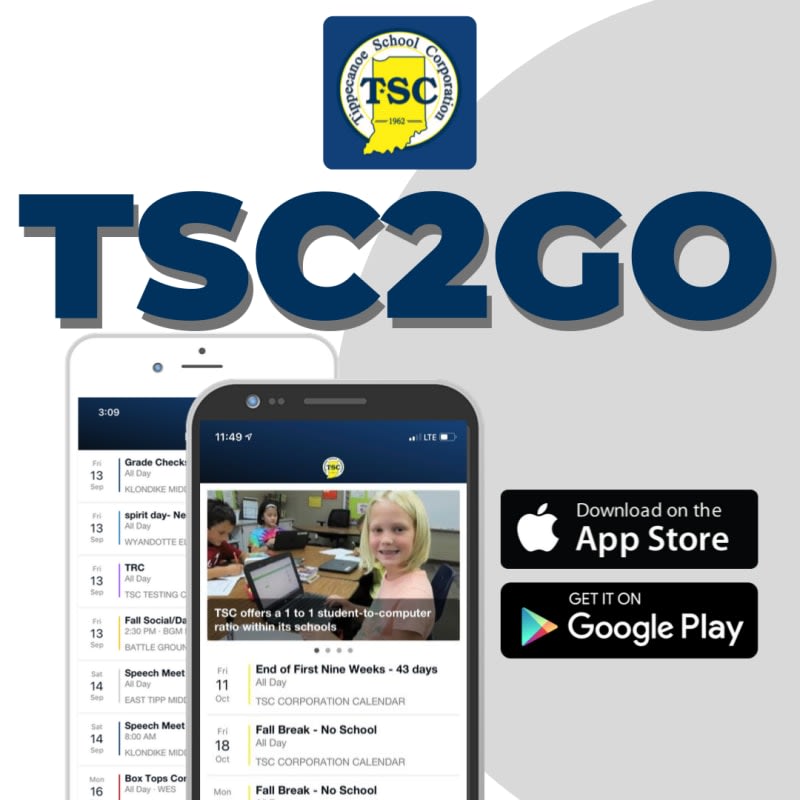 TSC and WRM Text Alerts
We are approaching the season of inclement weather that can potentially affect the school day. TSC and Wea Ridge Middle will use the TSC2Go app to provide information to families in a timely and efficient manner. It is important to make sure you are signed up for TSC's emergency notification system. If you haven't done so in the past or need to add WRM alerts, please go to the TSC Alerts and Notifications section of the TSC Webpage. In order to sign-up, please use your same username and password for the Parent Portal. Please let us know if you have any questions or need assistance. Once you have signed up for the notification system, you will receive the TSC's alert information, such as weather delays and cancellations of school.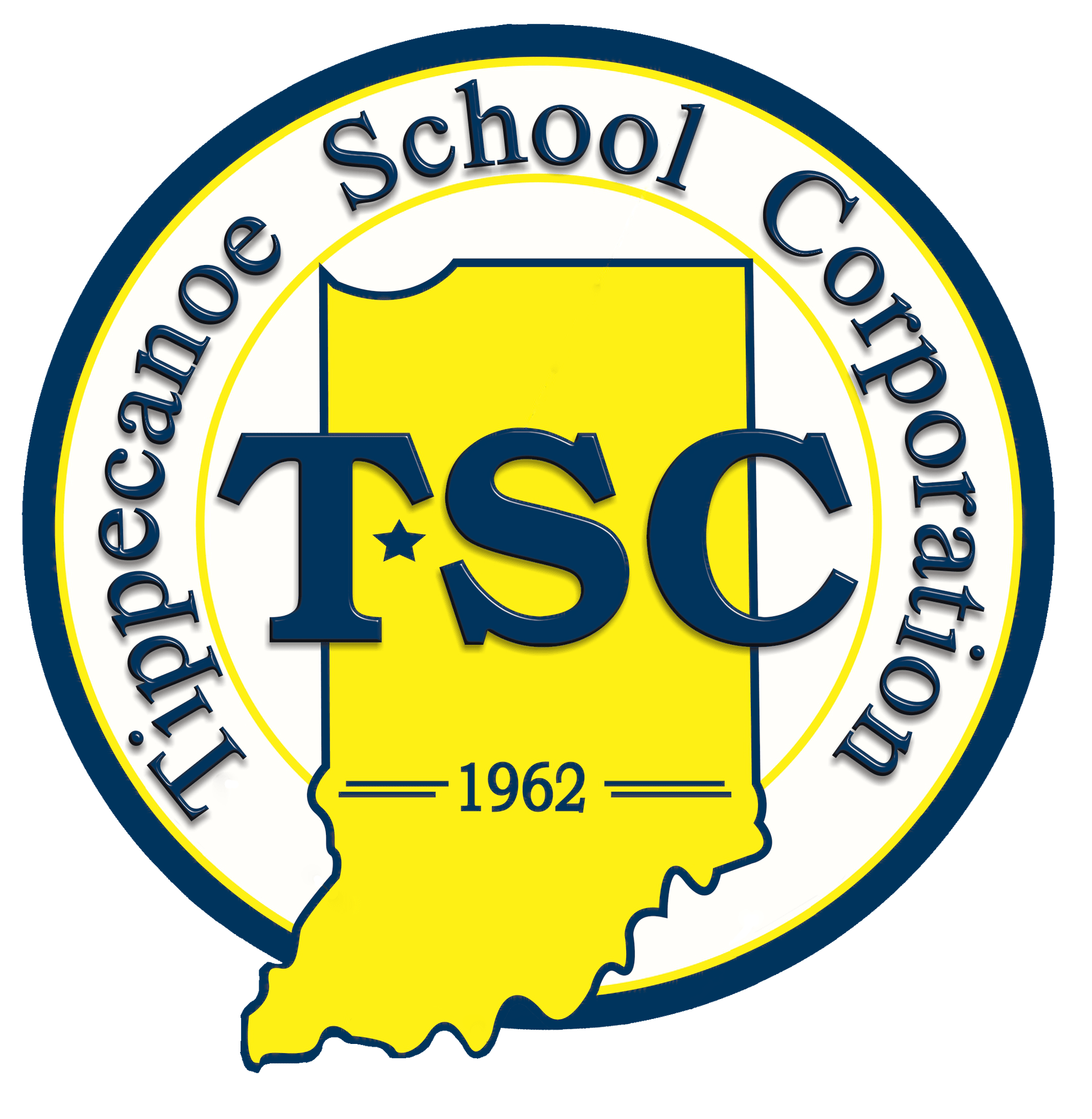 Free Lunch and Breakfast
TSC is now able to offer free breakfast and lunch from now until December 21st thanks to a program from the USDA. Virtual students can also signup to get free lunch pick-up on Fridays from 1:00-1:30pm at McCutchen High School. TSC is excited to provide this opportunity to help families during the pandemic.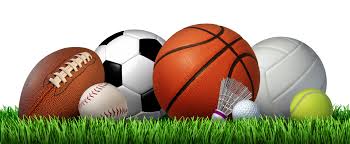 TSC Middle School Athletic Guidelines
This week marks the beginning of boys basketball games for Wea Ridge Middle School student-athletes. TSC middle schools have developed guidelines for athletic spectators to comply with the guidelines and requirements from the Tippecanoe County Health Department. Until further notice the following guidelines will be in place:
No students will be allowed at athletic events unless they are immediate family members of a participating athlete.

Each athlete from both the home team and visiting team will be allowed ONLY 2 spectators at each event. This includes both small children and school-age children.

Upon arrival at the gate you will need to inform the ticket-taker when you pay, who you are there to watch.

Once two spectators have been admitted for an athlete, no other spectators will be allowed to enter for that athlete.

TSC passes will still be honored but they will count towards that student's allotted spectators.

All spectators will be required to have masks upon entering facilities and practice social distancing.
These policies are in place for all TSC middle schools (Battle Ground, East Tipp, Klondike, Southwestern, Wainwright and Wea Ridge). As we are made aware of policies for teams outside of the TSC we will inform parents.
Thank you for your cooperation in following these guidelines. The goal is to keep families safe and allow our athletic seasons to continue.

Student Council
Spirit Days
The first Friday of every month will be a theme day for the Huskies!
November 6th– Color Wars
6th Grade – Yellow
7th Grade – Purple
8th Grade – Green
December 4th – Twin Day
January 15th - Pajama Day
Gotcha Program
Our Gotcha Program is going strong again this year! Teachers hand out Gotchas to those students who are "caught" doing the right thing and treating people right. Weekly drawings take place during Homeroom on Fridays for small prizes such as candy, markers, notebooks, etc.. At the end of the 9 weeks, one big prize per grade level will be given out! If you would like to donate a prize, please get in touch with Mrs. Jones or Mr. Roop. So far this school year, the winners of the Gotcha Homeroom drawings were as follows:
6th Graders
Laken Marchel
Jay Hawkins
Kearsten Hatke
Daniel Lujano
Athena Chamberlain
James Shell
7th Graders
Nathan Wood
Isaac Jackson
Ace Rhodes
Jovanny Tapia
Atrin Elkins
Quinn Pryor
8th Graders
Dominic Kinney
Brianna Chrust
Chloe Sims
Jamie Edmondson
Khelan Patel
Jenah Moffatt
Quarter 1 Winners
Royce Clevenger, Madison Darnell, Adrian Reyna, Evan McCracken, Aidan Heyde, and Julie Blanco
Red Ribbon Week
Red Ribbon Week was October 26th – 30th. Students participated in spirit days and received candy during lunch to go with a theme about being drug free. Students were also able to submit Gotcha's to win daily prizes such as drawstring bags, cups, and sports balls.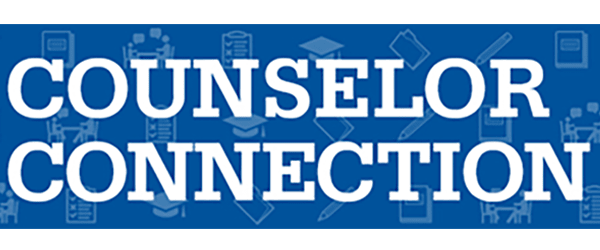 Counselor Connection
During the month of October we talked about many important things including Bullying Prevention. We rallied together to wear blue on the first Monday in October, and students watched a video lesson explaining to them how to recognize and deal with bullying.

We also celebrated Red Ribbon Week by talking about the importance of remaining drug free. In addition to the information that has been shared with students, I wanted to pass along to parents these helpful tips that have been shared by the Drug-Free Coalition of Tippecanoe County.
PARENTS are the #1 influence in their children's lives - more than friends, music, TV, the internet and celebrities.
Kids who learn about the risks of drugs and alcohol from their parents are up to 50% less likely to use than those who do not. Talk Now. Talk Often.

November is a quieter month with fewer holiday interruptions until Thanksgiving, and not many big events. It is a very important month to focus on consistency with academics through building on strengthening good study skills. We encourage you to continue to talk with students about time management and how important that is to getting school work completed.

If ever you are concerned about your student or would like to have them talk with me, you are encouraged to reach out by completing the Counselor Referral Form. Students are welcome to complete the form as well.
I encourage you to reach out to me via email at ecgilbert@tsc.k12.in.us if you have any questions or concerns regarding your student.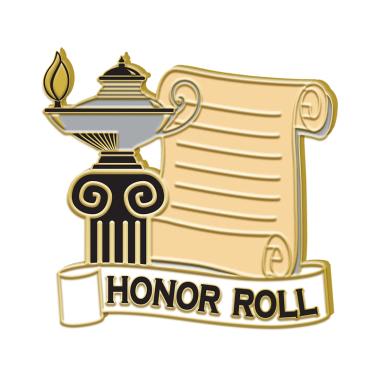 Nurse News
Kelly Price started this month as the new nurse at WRM. Please take a minute to review this information from her.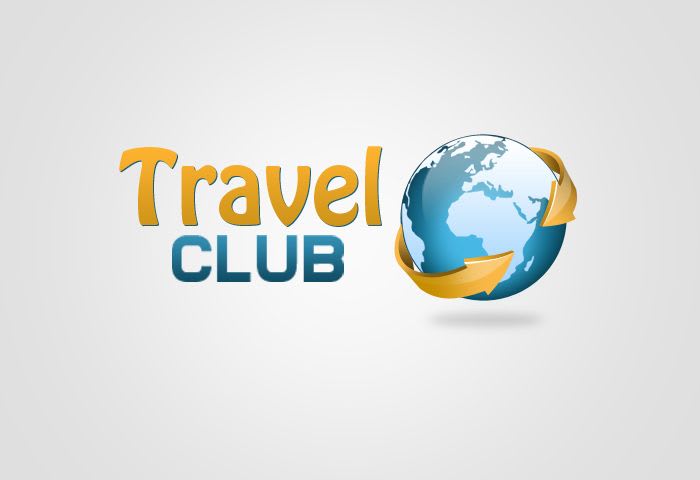 Husky Paws Travel Club
Help the Travel Club get to Italy and Croatia in 2021

Each year the Husky Paws Travel Club participates in a bed sheet fundraiser with the company Cozzzy Comfy. These sheets are incredibly popular and we will be selling them again this year! All proceeds will go towards our 2021 trip to Italy and Croatia.

Any size sheet set is $40 and over 10 different colors are available. Please see this flyer for more information.

Members of the Husky Paws Travel Club who are going on the 2021 trip have order forms or you can use this website to order. Please enter the code Husky Paws Travel 1 - 2020. Our sale ends on November 15 and sheets will be delivered before the holidays.

If you have any questions or would like to make an order and pay by check contact Mrs. Sanson. msanson@tsc.k12.in.us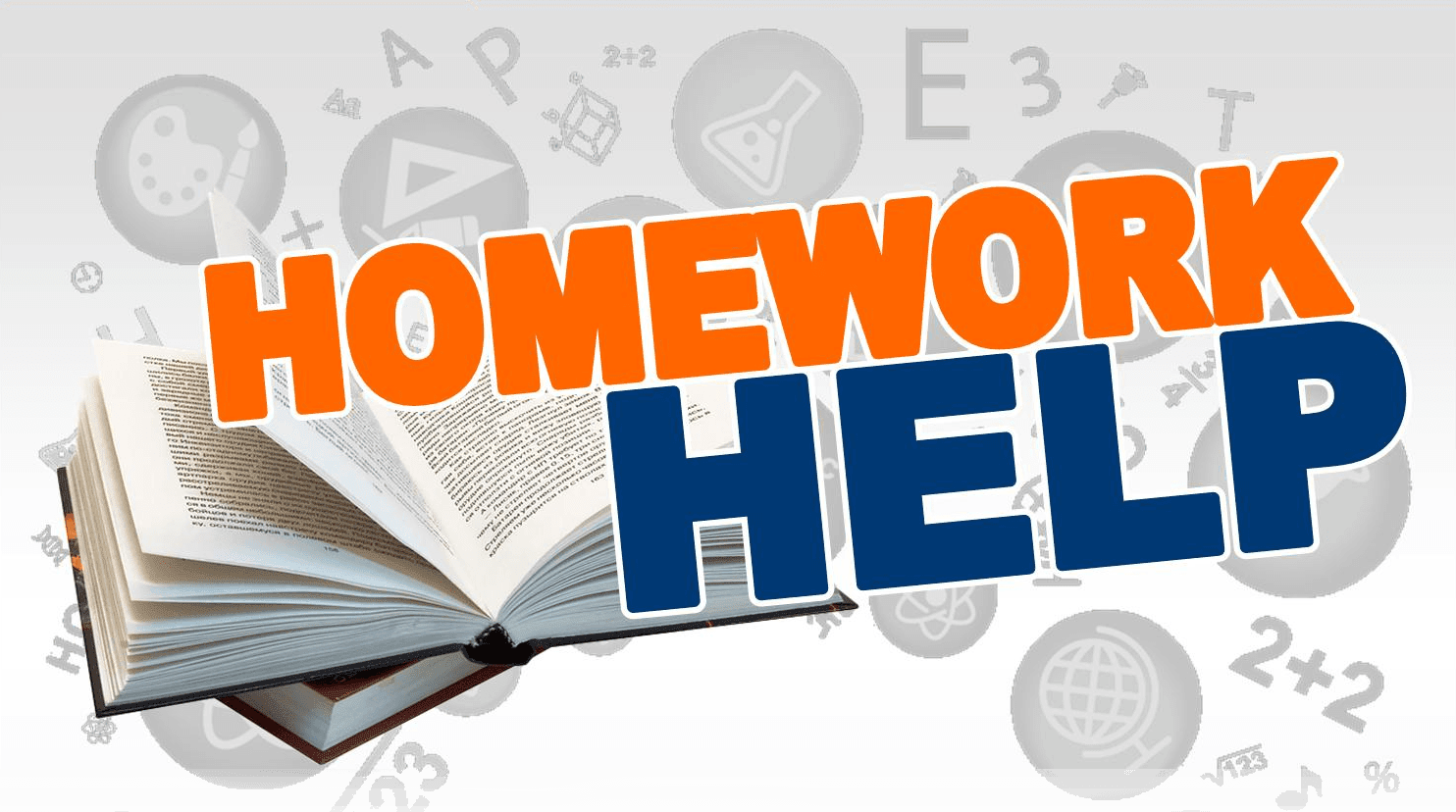 Husky Homework Help
Husky Homework Help is every day after school. Students are expected to collect their belongings and come straight to room 209. If you don't have homework, you are asked to go home. This eliminates distractions for students working. We study from 2:20-3:15. Parents need to make sure there is a ride at school by 3:15. While here, students are expected to work quietly. Mrs. Kellogg will be available for help with assignments.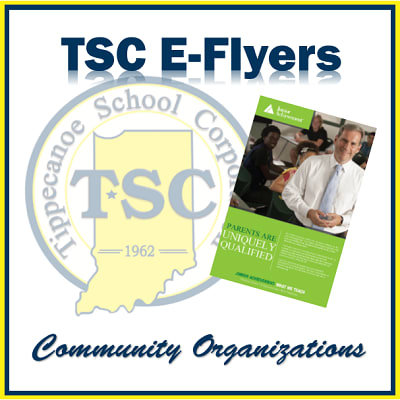 TSC E-Flyers

TSC supports 'green' efforts and as such to help ensure students receive information about community services or events, flyers from non-profit outside organizations are posted online in a section called E-Flyers. All E-Flyers can be accessed from any TSC school website: www.tscschools.com by clicking the 'students' or 'parents' link in the upper right hand corner of the webpage. E-Flyers will be posted on the 15th and 30th of the month so be sure to check regularly for newly posted information. If your qualifying organization is interested in posting an E-Flyer, go to TSC E-Flyers section to submit the information.
Upcoming Events
November 6 Color Wars Dress Up Day
November 11 Veterans Day Virtual Program
November 26-27 Thanksgiving Break
December 18 End of First Semester
December 19-January 3 Winter Break