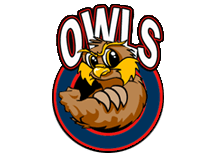 August 30, 2019 | Issue 1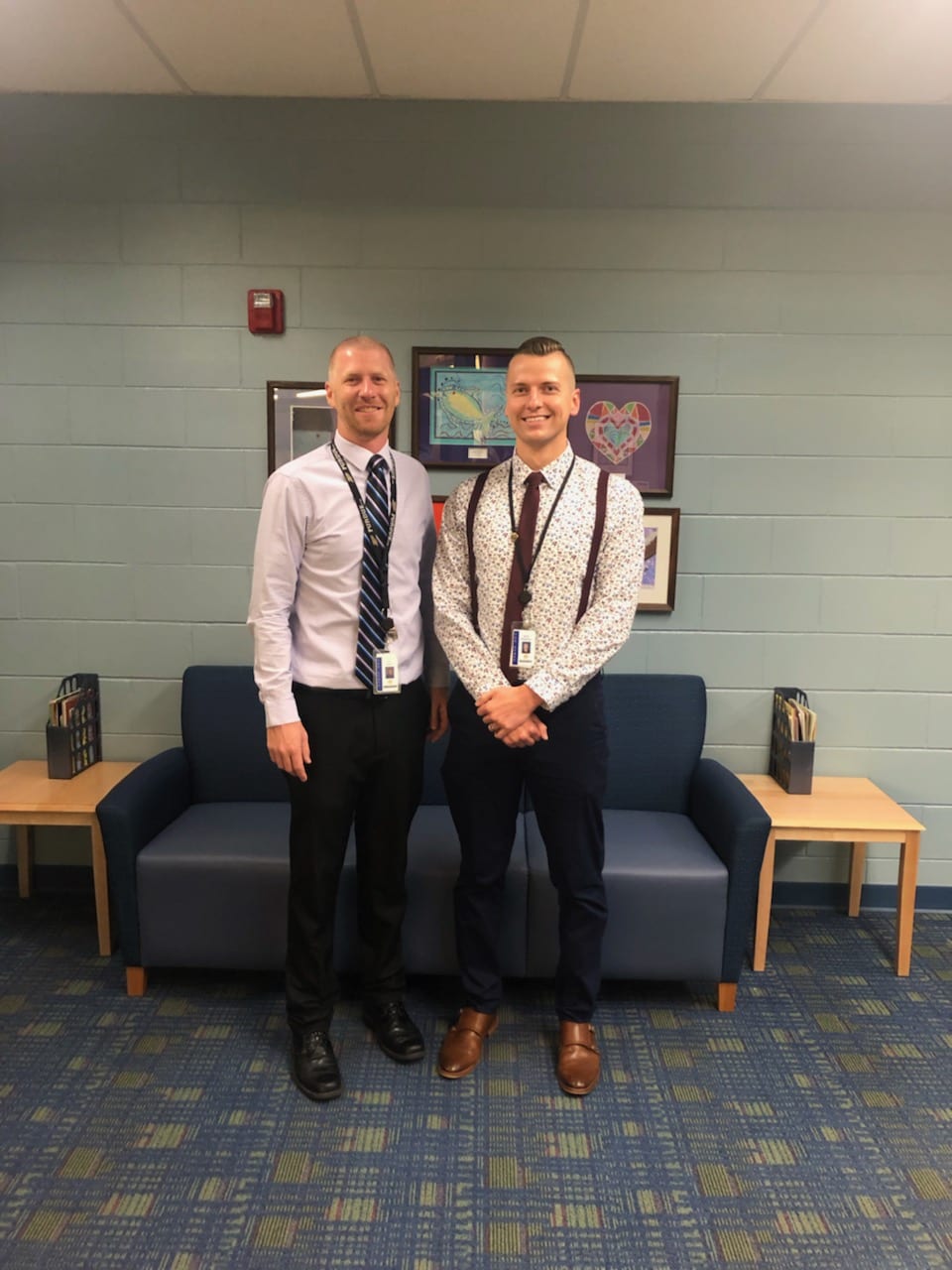 It has been a great first couple weeks here at Woodland. Thank you all for everything you have done to make the beginning of the school year a success!!!

I have been impressed with how fast the Kindergarten students have picked up the habits and routines of the lunchroom and the school. In the coming weeks, be on the lookout for Kindergarten lunch codes. Gradually, the classes will begin typing in lunch codes as they purchase a school lunch. Practicing these numbers at home will greatly help the students as they learn this new skill.

The TSC Technology Team has finalized the process to deliver the ILEARN individual reports to parents. The reports will be emailed to parents beginning throughout the day on Friday, August 30th.

The students have been working hard to complete the first round of NWEA. This is a great tool to help guide teacher's future instruction. By gaining the data this assessment brings, teachers will be able to pinpoint specific information to get the most out of each student. The students have been patient and hardworking to get this completed this early in the school year. We hope to have this completed by the end of next week. Thanks for all you do and have a great weekend!!!
As the new start to the school year becomes our daily routine, I reflect on how excited and glad I am to be a part of this school as the new assistant principal. I am enjoying getting to know the wonderful students here, and am thankful to work with an amazing staff.

The once concerned looks of kindergarteners walking into a new school full of unknowns has transformed into comforting smiling faces saying "good morning" as they start another day. Students are now comfortable getting to their classes, are now familiar with the lunch and recess procedures, and have settled into the classrooms ready to learn from their teachers. It is wonderful having the once-empty halls and classrooms of summer filled again.

Our teachers have worked hard diving into curriculum and are having collaborative conversations to ensure the best for their students. They have joined committees to take part in the various components of our school, take pride in their work, and show immense passion for Woodland. Working alongside them and Mr. Sweet have established how fortunate I am to join the Woodland family.

I have enjoyed seeing all the parents driving through the car rider line in the morning and afternoon. Thank you for trusting us with your children, and for supporting our efforts here at school. Have a great weekend!
August: Welcome Back and Growing Up Digital Introduction

Digital technologies have profoundly changed childhood and adolescence. The internet and the means to access it, such as tablets and smartphones, along with social media platforms and messaging apps, have become integral to the lives of youth around the world. They have transformed their education and learning, the way they make and maintain friendships, how they spend their leisure time, and their engagement with wider society. Each month, Growing up Digital will highlight a topic related to digital literacy and provide resources, talking points, and other helpful information.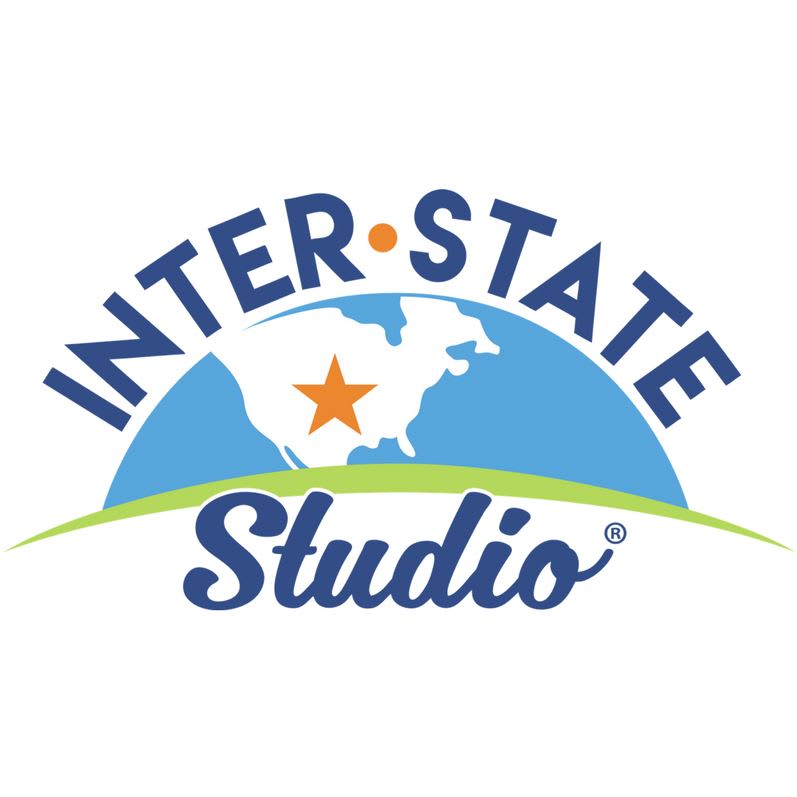 Get ready to smile and look your best! Picture Day is Monday, September 9th. Order forms have been sent home. You may also order pictures online at: INTER-STATE.COM/ORDER Please use order code #43198DA
TSC Transportation requires students to have a bus pass to ride to a friend's home, or alternate location within our boundaries.

Anyone needing to ride with a friend, to school or home from school, must have a bus pass from the Woodland Office.
Please send a note or an email to your child's teacher and office secretaries, Mrs. Kirk and Mrs. Shell, listing who your child is riding with, the address/home they're going to, the date when this is happening, and bus number.
Please complete online registration as soon as possible! You can access this from the TSC home page by clicking on this link and logging in: Parent PowerSchool Click on the online registration icon next to your student's name, complete all of the pages, and save your work. Please see the image below:

If you have not yet created your account, please contact the office for information required to do so.
TSC Alerts and Notifications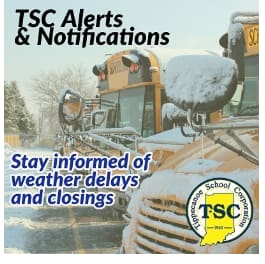 Parents/guardians please sign into the TSC website and register to receive alerts, calendar reminders, weather delays/closings, and more. TSC will do all communications through their website. Please follow the link below. Make sure to select both Woodland and TSC alerts, delays, and closings to receive information for Woodland. If you have questions please contact the office.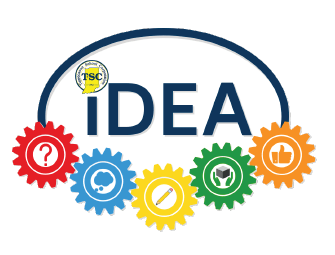 Dear Parents and Guardians,


Exciting things are happening for students in kindergarten and first grade in the TSC! Our High Ability IDEA program is transitioning from our traditional program to STEM-based programming for all students. In the past, students were identified for the IDEA program during the first semester. Those selected students participated in an enrichment program outside of the classroom. This new STEM-based program will involve all TSC K-1 students participating in enrichment activities inside the classroom that follow the Engineering Design Process. Your student will soon begin participation in TSC's new STEM-based IDEA program. Our IDEA teachers will be joining your student's teacher monthly to present hands-on lessons created to challenge and enrich our students. Each lesson will utilize the Engineering Design Process which teaches kids how to solve problems systematically: creating engineering skills, optimism, and resilience. Students will quickly learn that when engineers solve a problem, they try many ideas before finding the best solution, and they are constantly working to improve that solution. We know that parents are our students' first and best teachers, so after each IDEA lesson, your student will bring home the activity completed in class so the whole family can work together, using the Engineering Design Process, to redesign and improve the design when possible, and enjoy time together. Please feel free to let us know about the fun times you'll have as you enjoy problem solving with your creative student. If you share these inspiring moments on social media, please use the tag #TSCIDEA.

Sincerely,
Dr. BeAnn Younker
Director of Student Services
Beginning of the Year Information to Success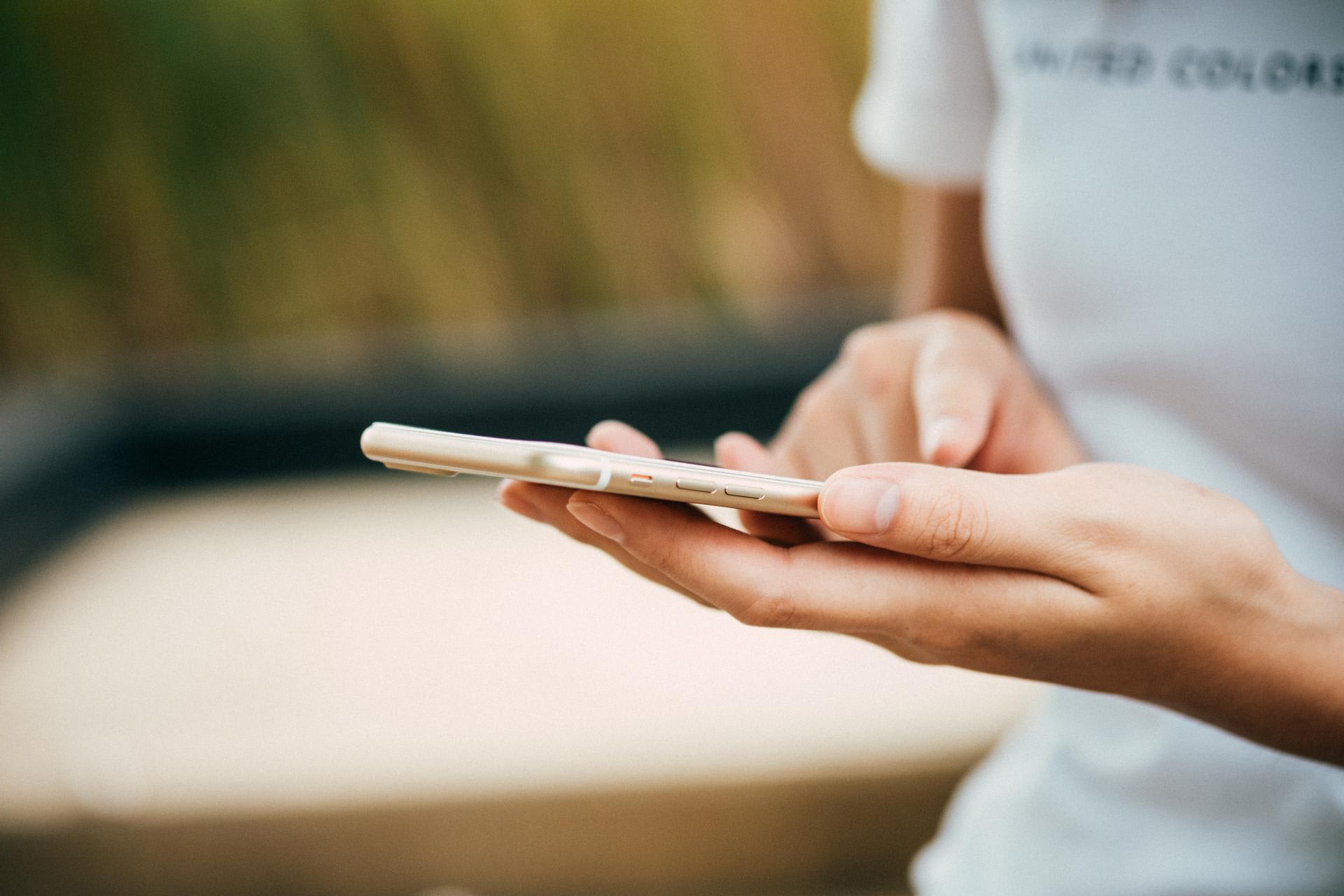 As we begin a new school year we would like to share some important information to help with a smooth transition throughout the day.


ABSENCES/PARENT CALL IN'S
Please call the office at 765-269-8220 If your child will be absent/late from school. The direct attendance voicemail is 765-269-8275. We will then mark your student AP and you will not receive a call regarding your child's absence. For an absence to be excused, we will need a doctor's note. Thank you for turning in all doctor notes in a timely matter.

TARDINESS
If your child is late to school, parents Must walk student into school and sign the student in at the front office. Students will need a tardy pass to report to class.

DISMISSAL PLANS
If your student's dismissal plans need to change toward the end of the day please call 765-269-8220 no later than 2:30 p.m. This allows us time to make sure all notes get delivered to the teachers before dismissal.
For the safety of our students, TSC has increased the level of building security at our front entrance. To gain un-escorted access to the academic wings (for field trips, volunteering in a classroom, etc.), you will need to have a background check on file, and it will be verified upon entry. We will ask you to sign in, state the nature of your visit, provide you a visitors pass, and buzz you into the building. Please understand that we are following TSC procedures to keep everyone at Woodland safe. Once you have completed your visit, we ask that you sign out before leaving. We appreciate your cooperation in helping us maintain a safe and secure learning environment for our Woodland students.

Please see the link below to begin your background clearance.


It's back-to-school season—and back to sports activities for many children. This could mean an increased risk for head injuries: Is it just a minor bump on the head? Or something more serious? Concussions 101: What Parents Need to Know (click on title for link) is a free webinar that will help parents learn the symptoms of concussion and provide them with at-home care guidance. It will also help them determine when it's appropriate for their child to return to school should they be diagnosed with this frightening condition.

In the health office, our primary focus is on the health and well-being of your child. The goal for our staff is to provide our students with appropriate treatments to keep them at school and in class. The TSC physician provides standing orders for our health offices. These orders allow the use of first-aid medications including contact solution, eye drops, topical antiseptics, topical analgesics, cough drops, throat spray, antacids, oral glucose, and activated charcoal. Antihistamines (Benadryl and Pepcid) will be used as the first treatment of severe allergic reactions, and epinephrine is available if needed. It is the parent's/guardian's responsibility to notify the health office at their child's school if they prefer these items not be used when treating their child.
Prescription and over-the-counter medications from home require special care when brought to school. Please take a moment to review the following medication information provided on the TSC Health Services Page.

TSC Medication Requirements
All prescription and over-the-counter (OTC) medications must be FDA-approved and will be kept in the school health office. Your child may not carry any medication at school. All prescription and Over-The-Counter (OTC) medications must be in the original container with the current pharmacy or package, labeled correctly with the most current date, student's name, dosage, frequency and match the current doctor's orders on file with the health office. At no time will medications be transported by a student. Any change in prescription medication, dosage or time to be given must be in written form from the parent with an accompanying doctor's order.
Written permission with instructions from the parent/guardian are required for all prescription and OTC medications. Permission forms are available at your school's health office and in the button marked Health Services Forms.

Emergency Medications
Your child may not carry any medication at school, with the exception of inhalers, diabetic supplies and epinephrine (Epipen). These emergency medications may be carried only with written permission from your child's physician and from the parent/guardian.
Students in Pre-K through 4th grade will keep emergency medications in the nurse's office unless we have a physician's note indicating the medication should be carried by the student. Students administering emergency medications outside of the nurse's office will report to the nurse that the medication was administered.


Return of Medications to Parent/Guardian
Medications must be picked up in the health office by a parent, guardian, or designee who is at least 18 years old and with written permission from the parent/guardian. Medications (with the exception of emergency medications with permit to carry) CANNOT be sent to school or sent home with a student. Failure to comply with this may result in disciplinary action for your child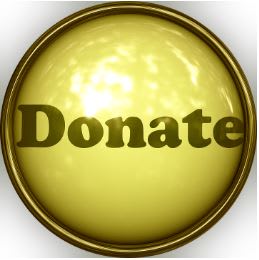 The health office provides extra clothing to children who need to change during the day. We are low on pants and clean new/gently used underpants for both girls and boys. If you have any clothing that you no longer need, please consider donating them to our health office.

Please join me in welcoming Megan Hansen LPN to our health office team this year. Woodland is very fortunate to have Ms. Hansen with us daily. Welcome, Ms. Hansen!!


Woodland Elementary cares about the well being of our students and the health office team is here to help ensure that your child has a safe, fun and productive school day! As always, please contact us with any questions or health care concerns. The health office is available Monday through Friday from 7:30 a.m. until 4:00 p.m.
Respectfully,
Woodland Health Office Staff

Katherine Hudgins RN and Megan Hansen LPN
Parent Advisory Council (PAC) News
Thank you to all that attended our first PAC meeting! For those of you that are new or need a refresher, PAC is our Parent Advisory Council (PTO/PTA). Our board consists of four officers, seven teachers, Mr. Sweet, and Mr. Richardson. We give 100% of the money we raise during the school year right back to the students, teachers, and staff at Woodland. We organize fundraisers, the spring carnival, food nights, movie nights, and more throughout the school year! In doing so, we give back over $15k a year to Woodland and our teachers! We are always looking for help in and out of the school. Please let us know whether you can come & make copies, volunteer a few hours at movie night (your child gets in free if you do!), help run our book fair, send in supplies for teacher meals or movie nights! If you would like more information, we have our meetings the second Monday of every month at 6:30 p.m. in the Media Center. Childcare is always provided. You can also send us an email at Woodlandelementarypac@gmail.com telling us you'd like to help!

Monday, September 9th at 6:30 p.m. is our PAC meeting. This one may last about 45 minutes as we will indulge line by line of our budget so you can see where all the money comes in and out of PAC. We will approve the budget, discuss any questions/concerns, explain what is upcoming for the month of September/October, plus more!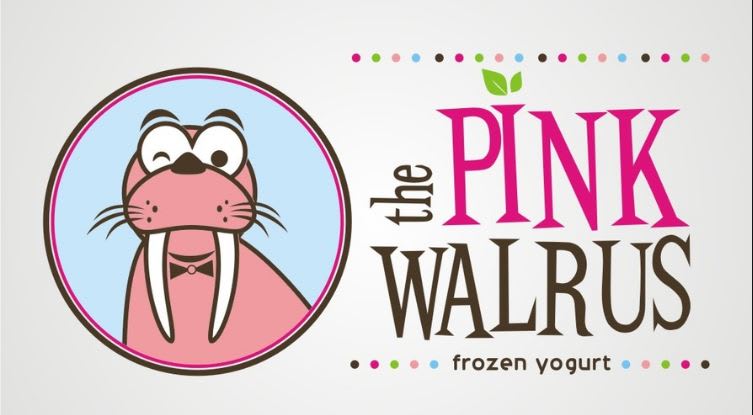 Pink Walrus night is Tuesday, September 10th from 5-8 p.m. Simply go in with your family, grab some yummy treats, show the flier (going home next week), or the picture we will put on our Facebook page for us to receive 20% of all sales!!
Follow us on Facebook! Search for "Woodland Elementary School PAC" or click on the link below:
Our Box Tops Contest is starting Monday, September 16th and will run to the 27th. Start saving! More info to come home in the next few weeks!!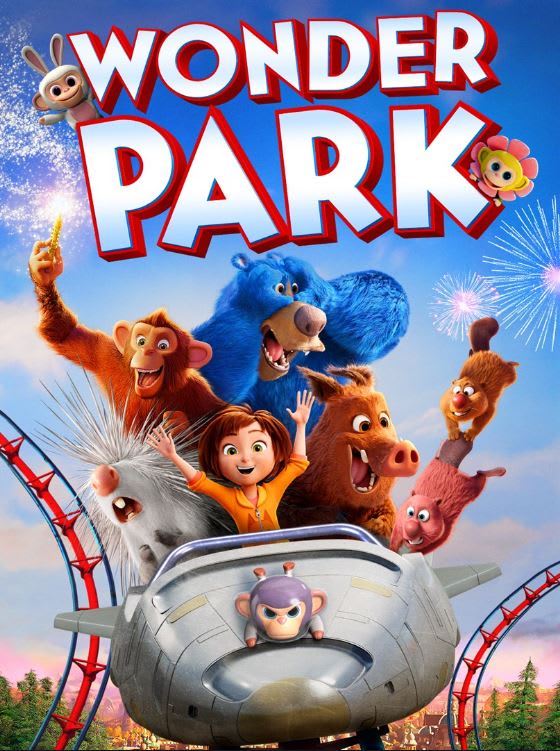 Finally, our Family Movie night is on Friday, September 20th with doors opening at 6 p.m. The movie Wonderpark will be shown starting at 6:30 p.m. in the gym. Pizza, popcorn, water, and admission to the movie will be $5/person. Limited extra pizza slices at $1 each will be available (first come, first serve). If you would rather come just for the popcorn, water, and movie, the cost is $4/person. Parents/guardians are expected to stay at this first movie night. Fliers are coming home soon!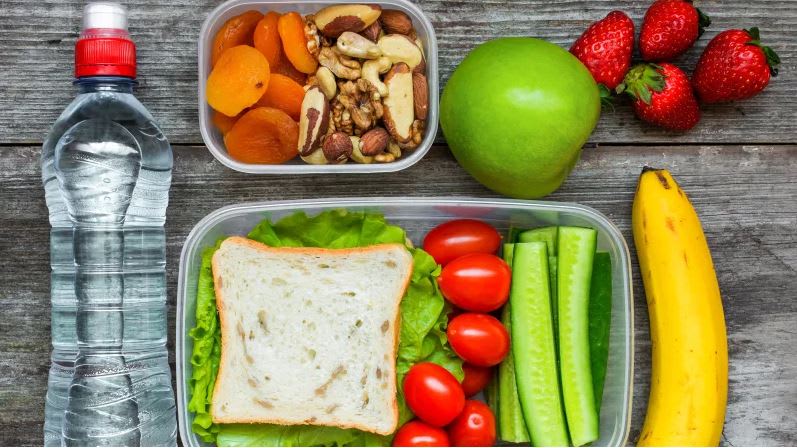 We welcome families to join their child for lunch! If you plan on eating a school lunch we ask that you bring exact change as our cafeteria can not make change. An adult lunch is $2.70, child's lunch is $1.90. If you choose to bring an outside lunch we ask that you do not bring food from fast food restaurants. Please pack a lunch from home.


Updated Lunch/Recess Schedule
Please note that we have moved our lunch/recess schedules. Below is a list of grades and times:
Kindergarten 11:10-11:50 a.m.
1st grade 11:30-12:05
2nd grade 11:50-12:20
3rd grade 12:00-12:30
4th grade 12:20-12:50
5th grade 12:40-1:10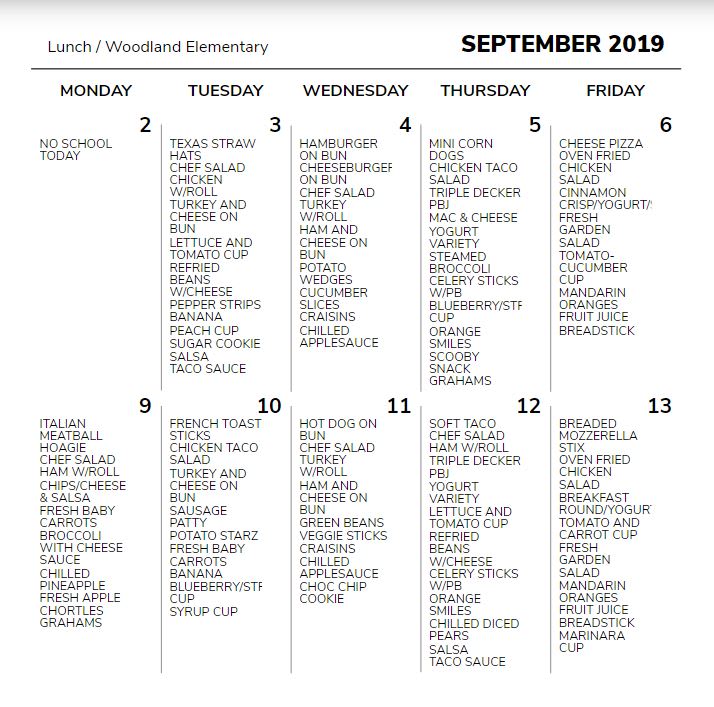 Upcoming Events/ Quicklinks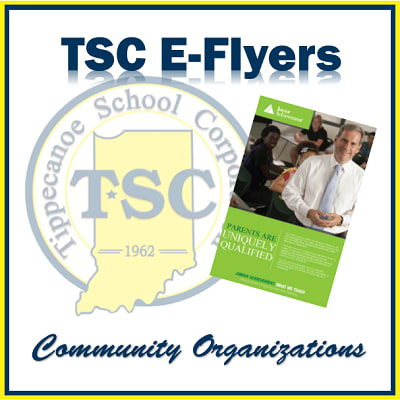 Welcome to the Tippecanoe School Corporation E-Flyer Listing. Providing our students and families with valuable community information. This page contains all of the information from community organizations that TSC students previously carried home in take-home folders. Parents will now have the option to view events online - camps, youth sports, performing arts, scouting, local events and programs. for parent informational letter.